Caravan and Lodge Holidays
Caravan and Lodge Holidays is a new blog style website built in Drupal using a dynamic system that allows individual blocks of text to have images placed either side, above or below each block on every post. The template system has been developed by Gold Coast Media to allow full flexibility for bloggers that want to create engaging content that is easy to read and attracts repeat visitors to information rich and content rich web sites.
We often find that standard templates in bloggers sites are often either complex or do not meet the clients needs, especially where the design has to be flexible and the use of images is important. Our template coding for this site is available on request and allows our clients to create vibrant sites that offer text and image blocks that are flexible and create pages that are interesting to view and read. The search engine's also love information rich web sites that offer more than just blocks of text, a visually refreshing page that keeps a user engaged in the content.
Caravan and Lodge Holidays is a review of holiday and lodge parks throughout the UK providing opinions and factual information about a range of holiday parks defined by county. The site aims to help potential holiday makers research their holiday park destination to find the most suitable park for their needs. This includes factors such as the best parks for families, dog friendly parks and the best parks for buying a static caravan. In order to engage the audience, the content has to be relevant, useful and engaging. To supplement the written content, there are additional images for the parks along with full contact information and highlights.
Creating a website that is both information rich, relevant and search engine friendly is the optimal solution for those trying to reach out and connect with an audience. The Caravan and Lodge Holidays web site is built using one of the low cost foundation sites templates with a few additions providing our customers with a low cost entry level web site that has a really easy to use back end solution and is very search engine friendly. For more enquiries, please call 07530 075454 or visit our low cost foundation sites page for more information.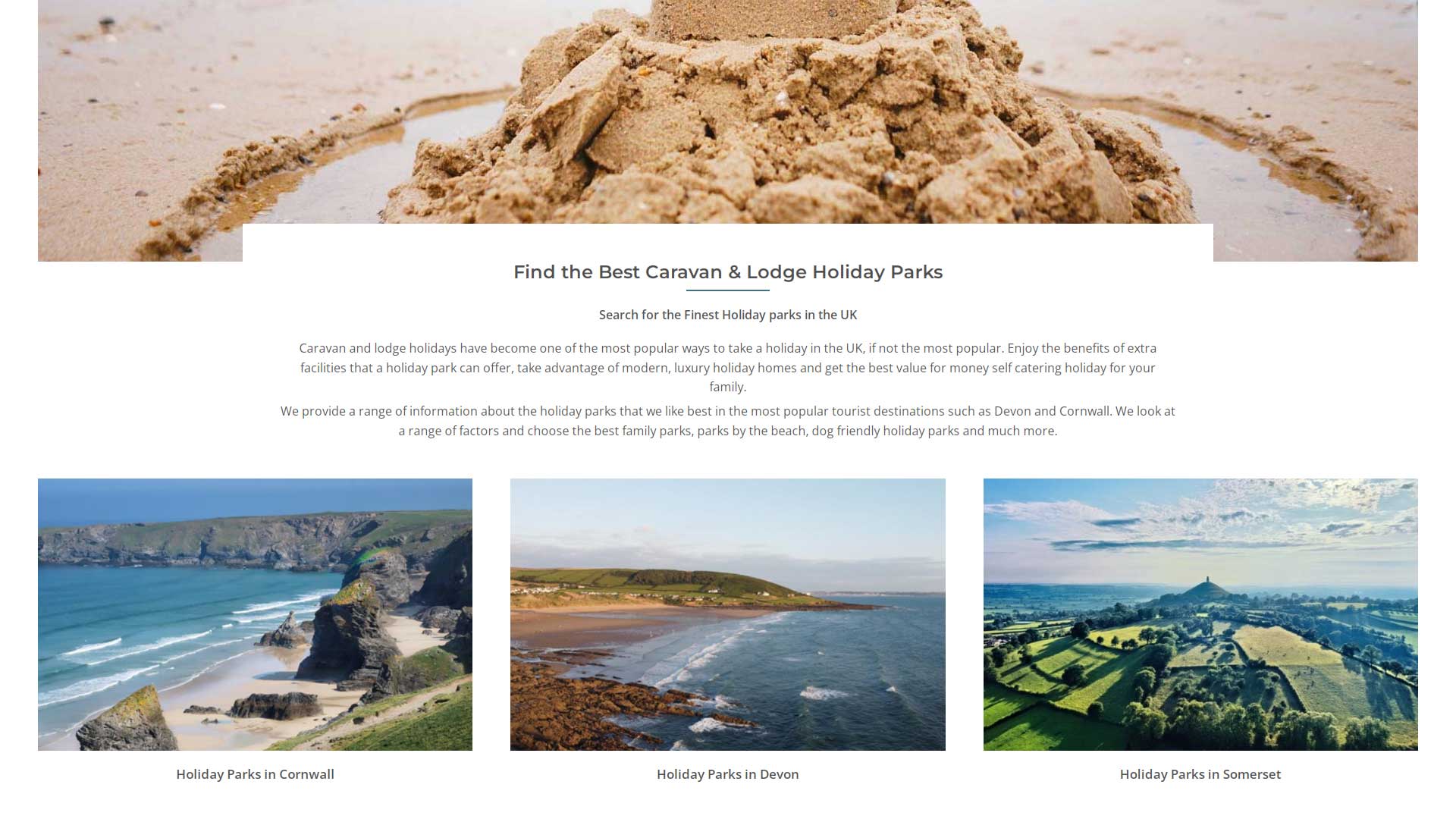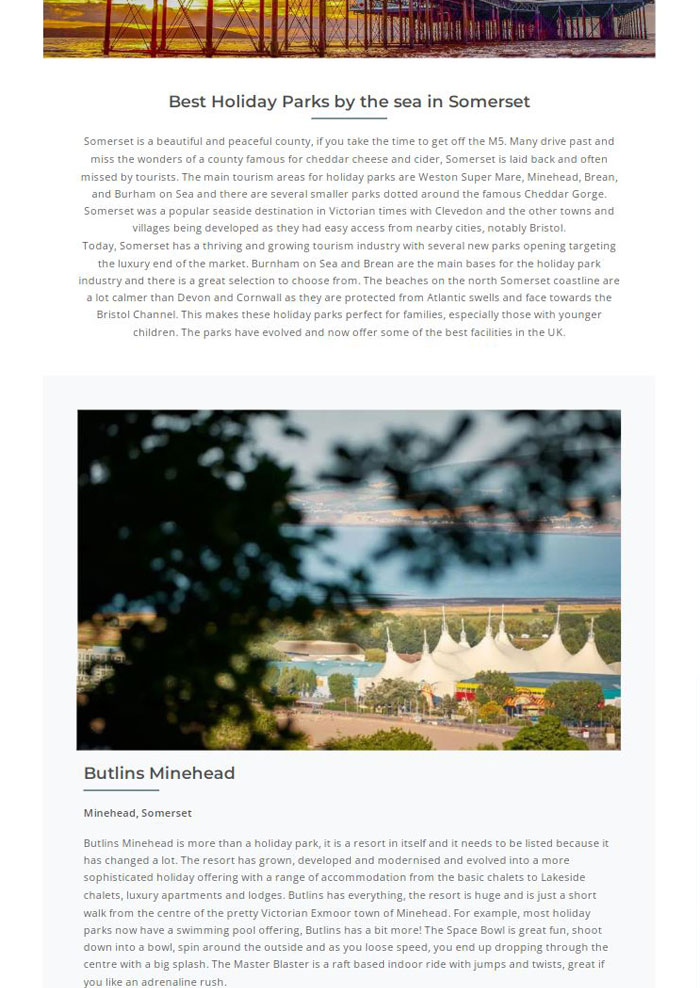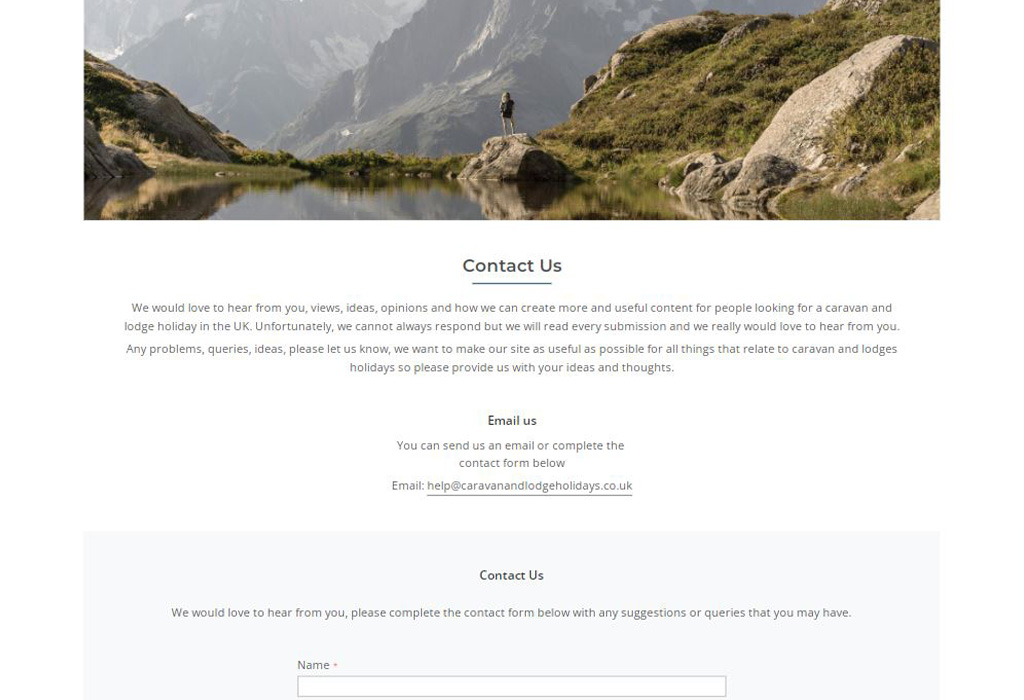 If you have a query or project in mind, drop by. The coffee's always on or give us a call on 07530 075454