Anji Fashion
Anji Fashion is a boutique ladies clothing store from Barnstaple in North Devon. Selling beautiful clothes from brands such as Scotch and Soda, Becks Sondergaurd and Lolly's Laundry to name a few. The ethos of Anji Fashion is to bring new, quality and modern brands to North Devon and to their clients online, brands that are refreshing and are not easily accessed within the local area.
The owner who you won't be surprised to hear is called Anji, wanted to increase her brand vision and awareness beyond North Devon whilst also realising that due to the geographic location, a website would be of benefit to those not able to get in to Barnstaple on a daily basis.
Gold Coast Media initially wanted to discuss with Anji exactly what she wanted from a website, it was quickly decided that Magento 2 would be the best solution. This is the largest and most widely used mid range ecommerce shopping platform with over 200,000 online retailers worldwide. Magento 2 offers complete flexibility for the business owner, we were able to tailor the build to suit Anji and her team. Therefore increasing efficiency by allowing Anji to spend more time concentrating and focusing on her customers in store. Magento 2 offers the online customer fast page loads speeds and seamless usability, from product searching to completing online purchases safely and securely. This places the customers online shopping experience at the forefront of the website, creating engagement and sales.
As this was a new website build, an unknown to Anji in terms of business development, Gold Coast Media were able to advise Anji on what she would need from her website and what her customers would expect from an ecommerce fashion website. Once the initial design guidelines and budget were agreed, Gold Coast Media began to design the look and feel of the website based on brand guidelines and chemistry meetings with Anji and her team. When designs were reviewed and alterations made based on customer feedback, we were able to start building the website using Magento 2 as the platform.
Upon completion of the website build, as is normal working practise, we began a testing phase. We focused on helping Anji and her team understanding exactly what could be achieved using the Magento 2 administration interface.
As with all website launches we were very keen on getting the website exactly right for the client and their customers providing full support during and after go live. Gold Coast Media believes that in building websites for new customers, we are also building both digital and personal relationships that will develop and evolve over the long term. Offering post launch support such as search engine optimisation, Adwords marketing and the creation of further graphical elements for our clients site helps to grow and strengthen our long term relationships.
Above all else, the most important factor in the design and development of Anji Fashion's new Magento 2 ecommerce website, was ourselves and Anji delivering a fantastic online shopping experience for her customers.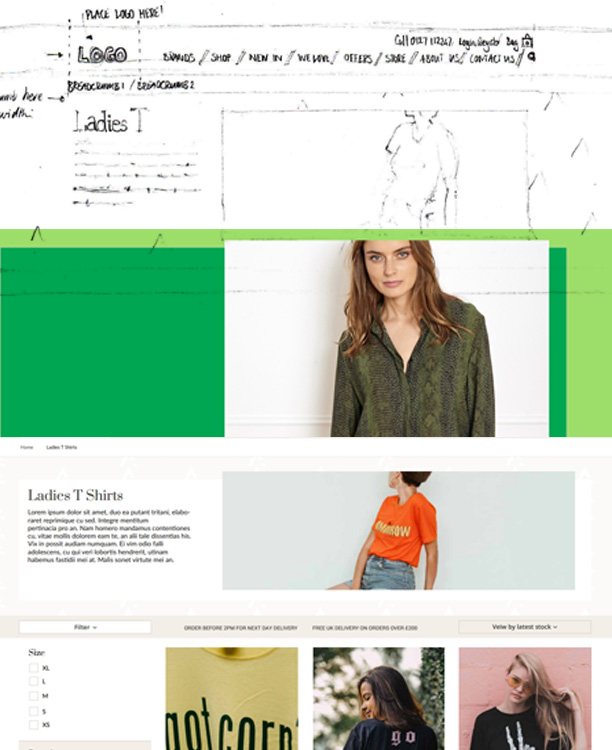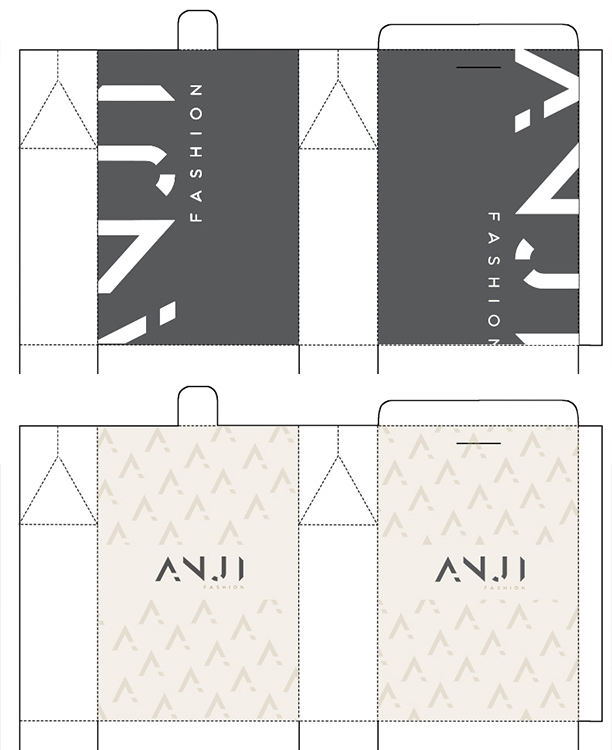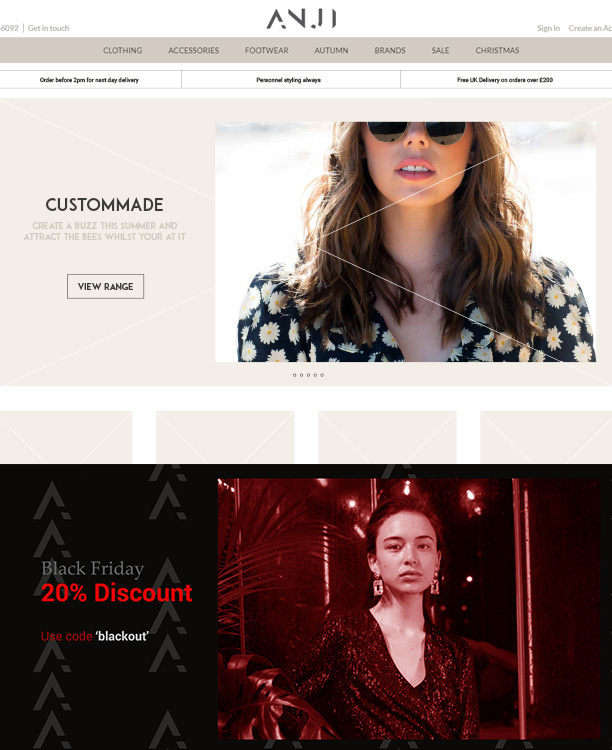 Whilst designing and developing the website prior- and post-launch, Gold Coast Media have continually supported Anji with a range of different considerations a retailer both online and in store needs to consider. These have included design elements such as homepage page carousel images, category banner designs and image manipulation.
Anji also commissions Gold Coast Media to design bespoke, branded carrier bags that should be highly functional and elegantly styled enabling her customers to walk proudly away from the shop with their purchases, whilst simultaneously promoting the shop's unique brand image to potential customers - a key marketing tool for any high street retailer not to be overlooked. 
Gold Coast Media initially provided a number of designs for Anji and her team to choose from including highly intricate pattern work, large abstracted logo designs, and simple and elegant logo placement. After careful consideration, the final design - which utilises a simplistic and complimentary background colour to highlight both colours used within the logo - acts as an attractive addition to the garments contained within, reinforcing the brand's image and encouraging further custom to the business, both physical and online.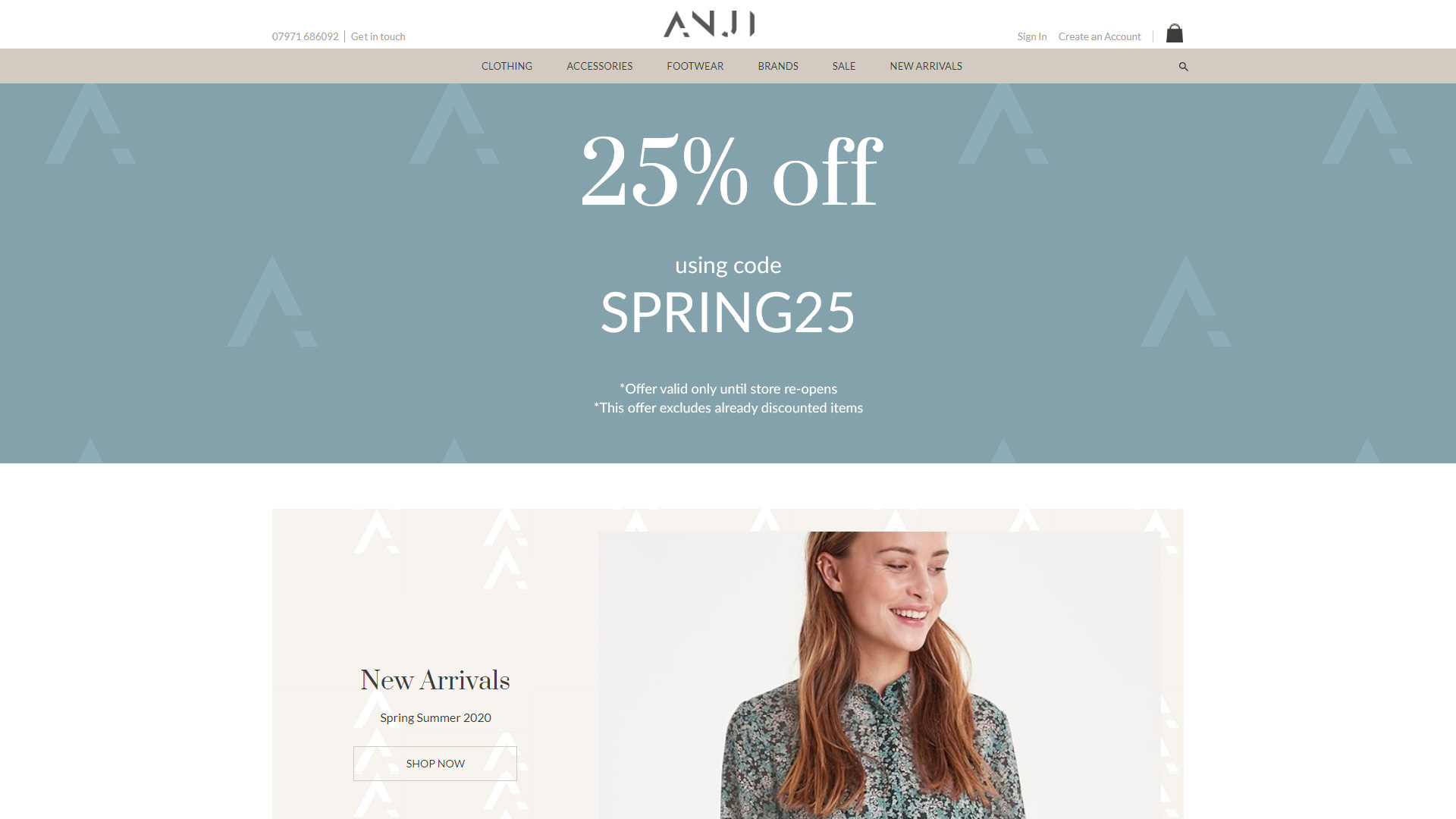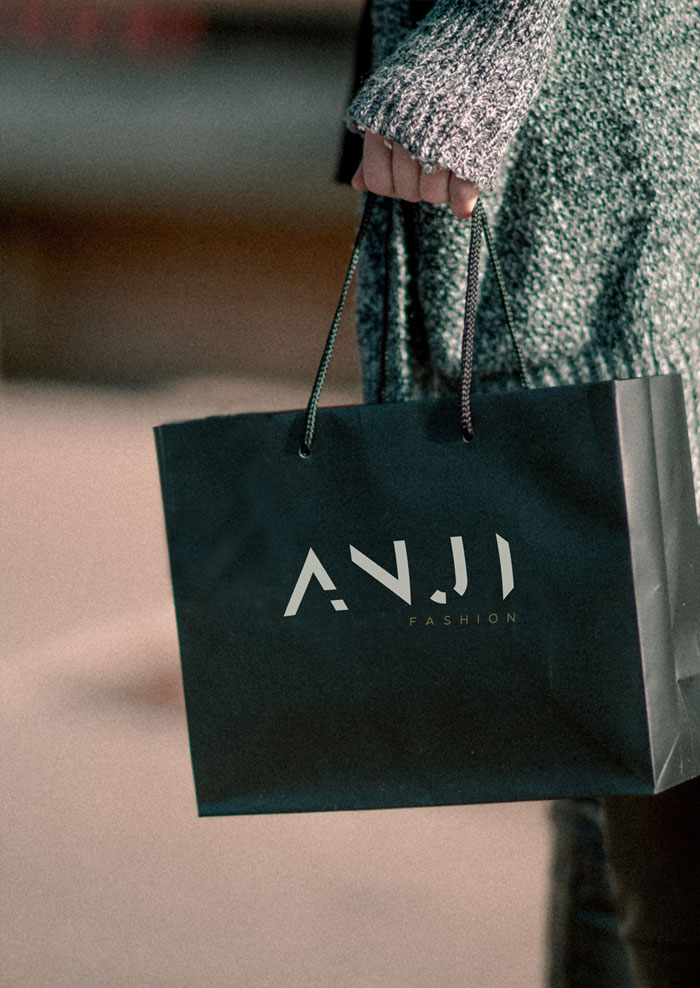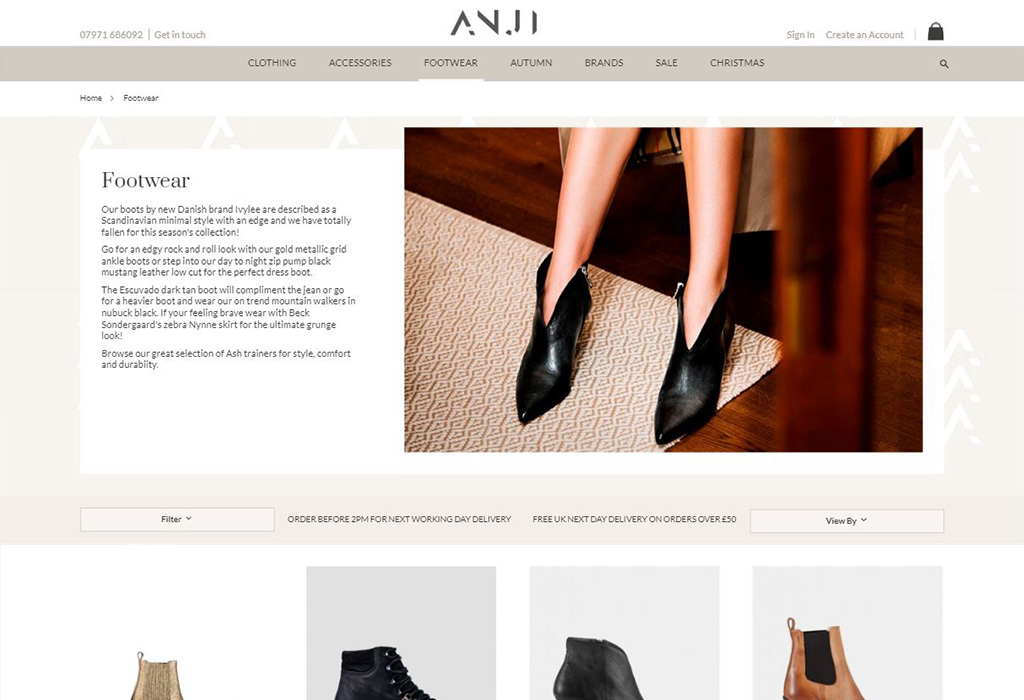 Thanks to the team at Gold Coast Media, I now have a fully operational e-commerce website which is high quality, contemporary and professional. Gold Coast Media use the latest software and are always available should I need any technical help, new development or design ideas and information on search engine optimisation. My audience now reaches beyond North Devon and my business has grown. 
Anji Saltmarsh
Business owner
If you have a query or project in mind, drop by. The coffee's always on or give us a call on 01271 815024