Poltimore Inn
The Poltimore Inn is a traditional Devon pub and restaurant set in the village of North Molton in North Devon. This is a popular pub that has been resurrected from ruin and now stands proudly in the heart of the village providing a focal point for the local community in North Molton. The Poltimore Inn serves both the local community and tourists alike, the ethos is to provide quality, locally produced food and ales wherever possible and to support the local community. The pub is committed to maintaining its position within the community supporting events and local charities wherever possible and providing a meeting point that is warm, welcoming and provides value for money.
The website design for this North Devon pub and restaurant offers all of the information that you will require from the latest food, events and facilities as well as the accommodation. The design ethos is to represent the various different services of the pub, from the high quality food that is provided, quality accommodation and a representation of the local community. The content of this website changes constantly with new menus, events and images regularly placed on the site. This is one of several websites for the pub and leisure industry made in Drupal that Gold Coast Media have built.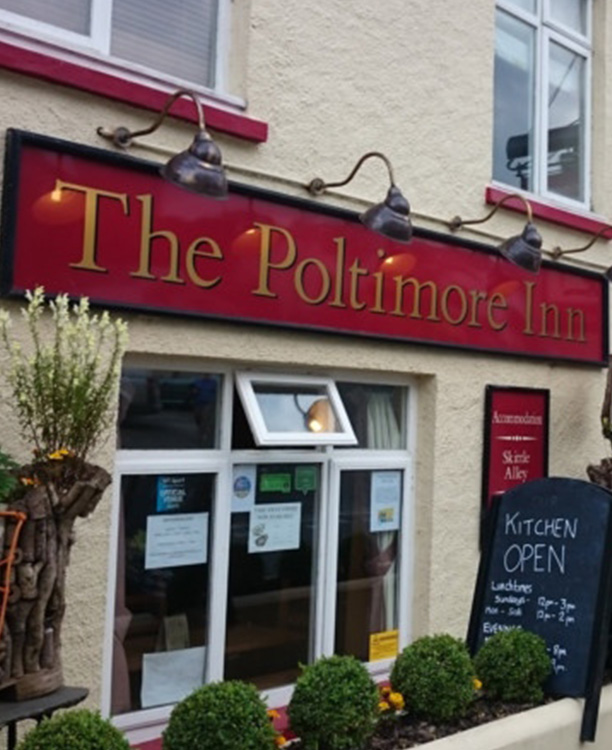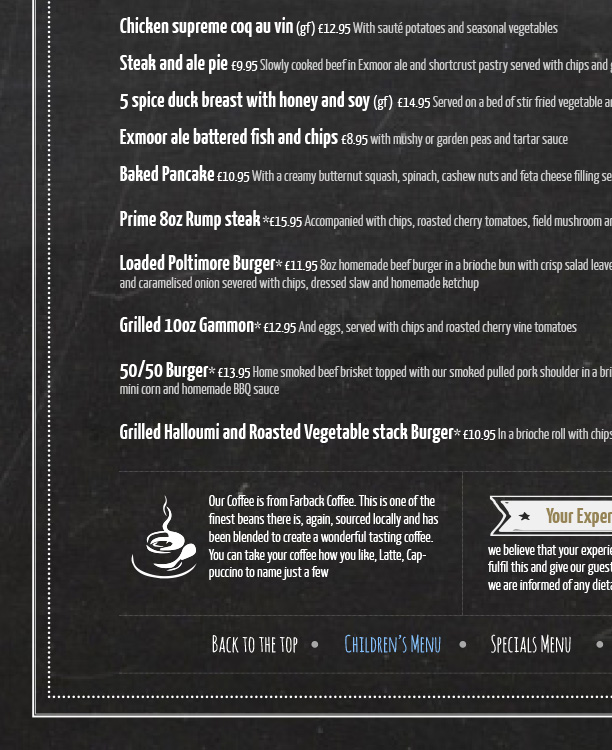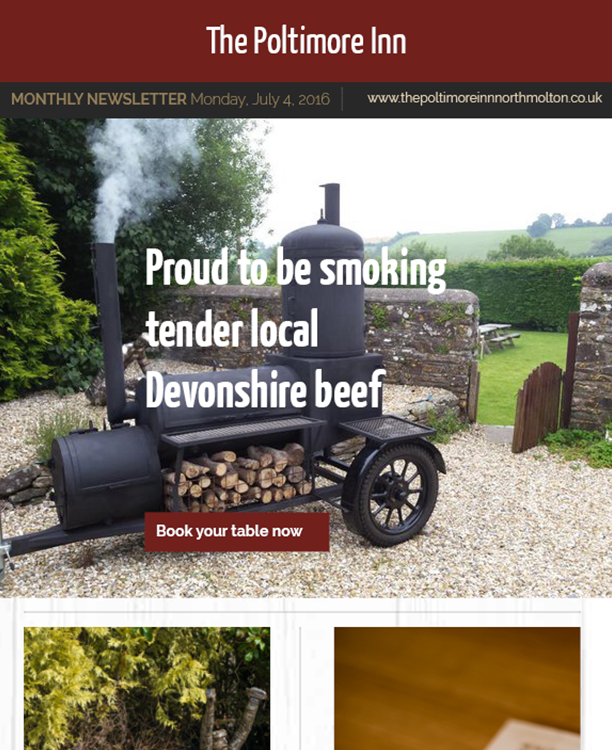 Since the launch of the redesigned and developed website by ourselves, we have continued to support The Poltimore Inn by helping them with and understanding how social media can help their business. Over this time we have strived to increase their business awareness and improve their inbound traffic both across social media platforms as well as in reality. This was all done with the owner's vision of building a community surrounding the pub & has resulted in driving traffic both to their pub as well as their website. Additionally we are continually supporting them with user experience improvements to their website.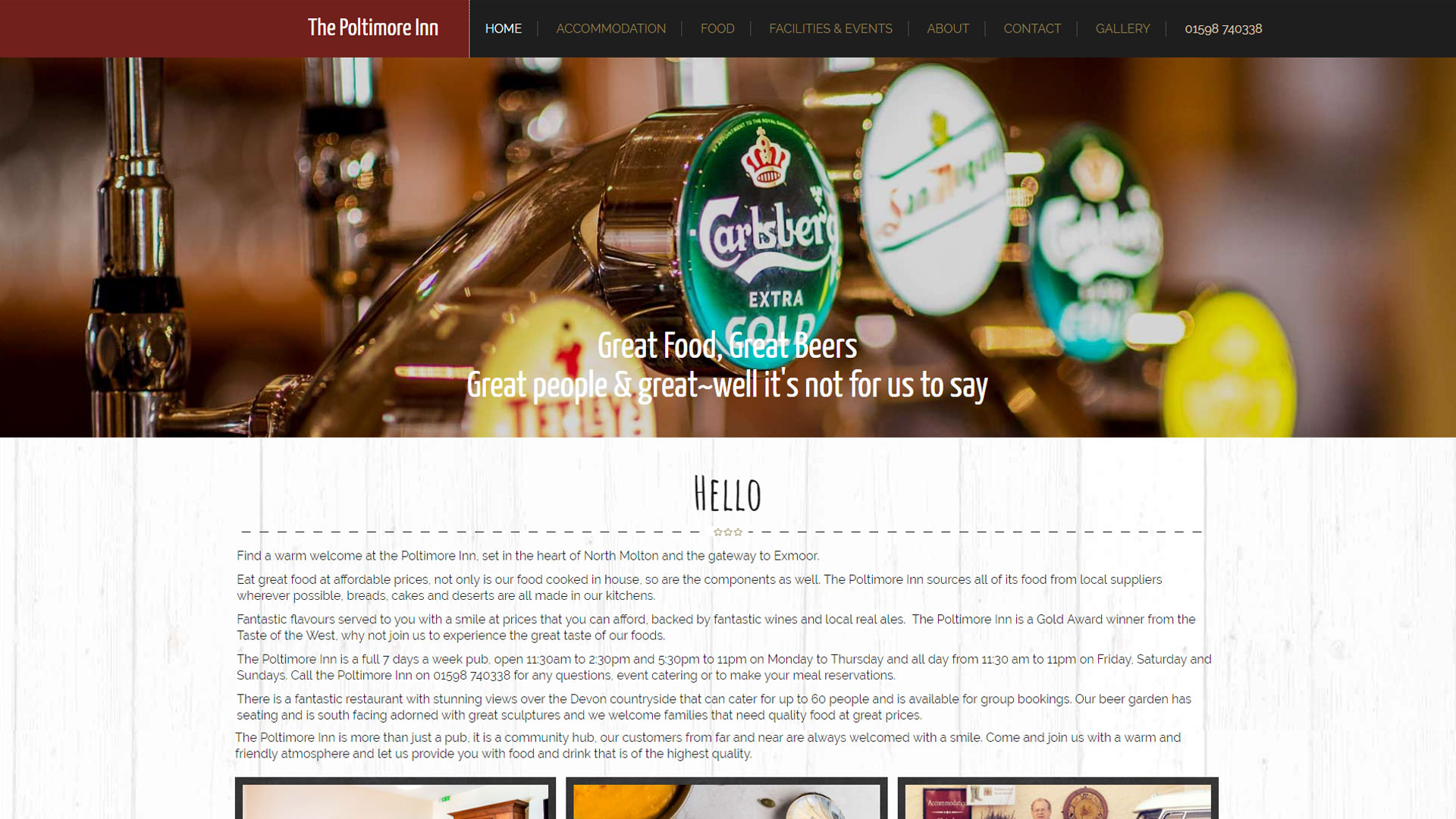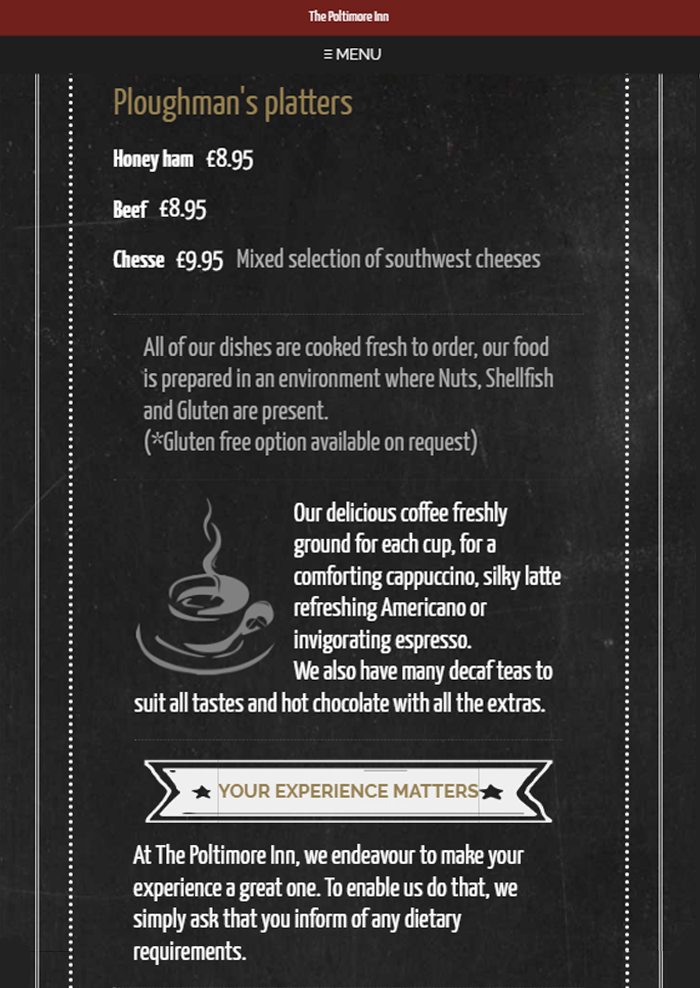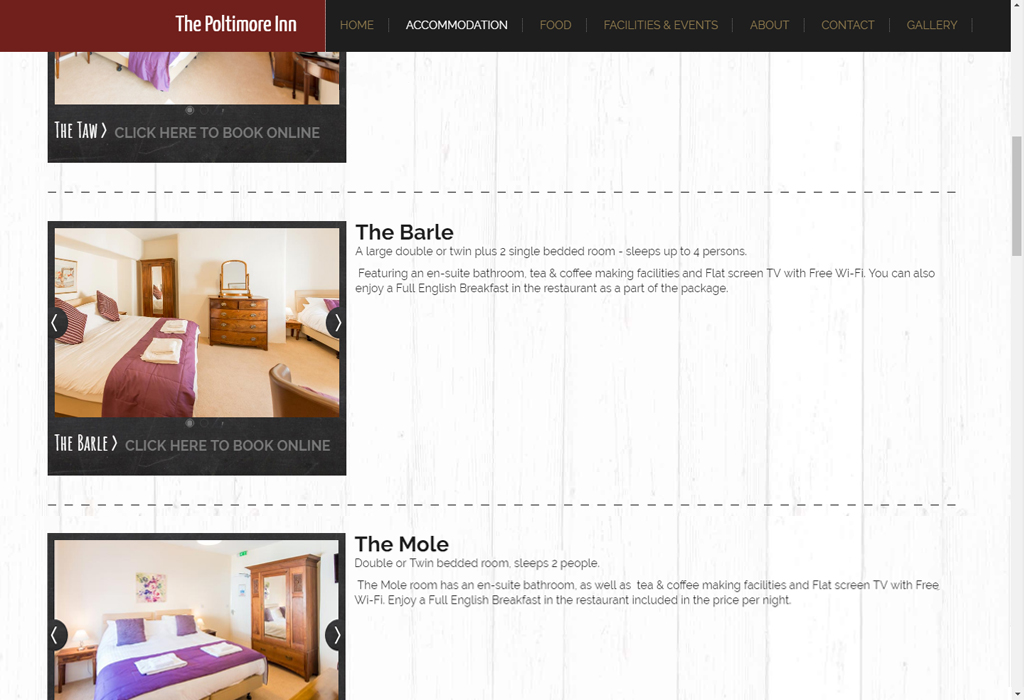 If you have a query or project in mind, drop by. The coffee's always on or give us a call on 01271 815024