Kit Heath
Kit Heath is an award winning North Devon based professional jeweller. One of the leading names in British jewellery design, Kit Heath has evolved into an international brand that has a constantly evolving range of contemporary designs that are classic and understated. The business operates with a strong, ethical and family ethos where the design and the quality of the product are synonymous with the brand.
The new Kit Heath web site was constructed by Gold Coast Media on the Magento e-commerce platform, designed to show case the range of jewellery in a consistent and easy to use manner that allows customers to easily reach their desired piece. The site incorporates a large number of products with varying attributes such as size, colour and materials, showcasing the ability of Gold Coast Media to create a contemporary design, simple and effective navigation and incorporating complex product structures. 
The web site has been designed to offer a full e-commerce solution for customers that want to buy online, whilst also supporting the off line business. The system allows independent stockists to order their jewellery through a closed area, improving the efficiency of ordering for stockists and the effectiveness of the on line offering for the brand. Aesthetics and colours are consistent throughout the web site, improving the Kit heath branding and being consistent with print and packaging.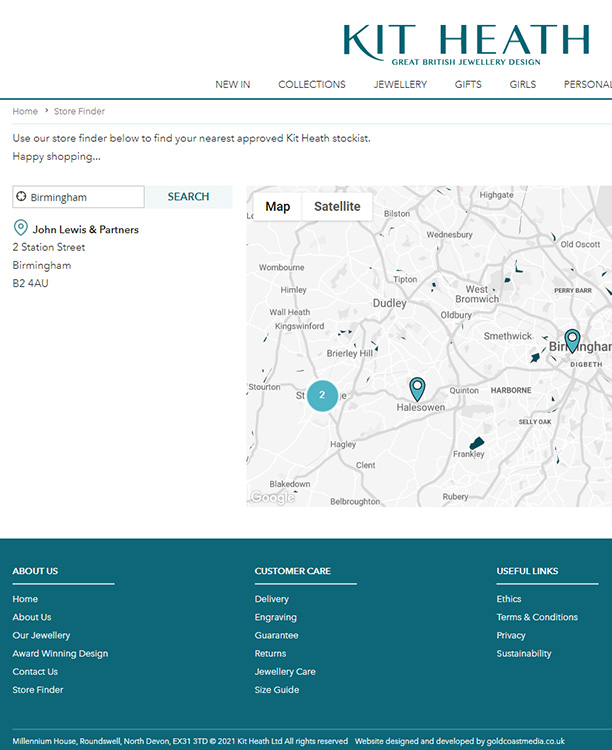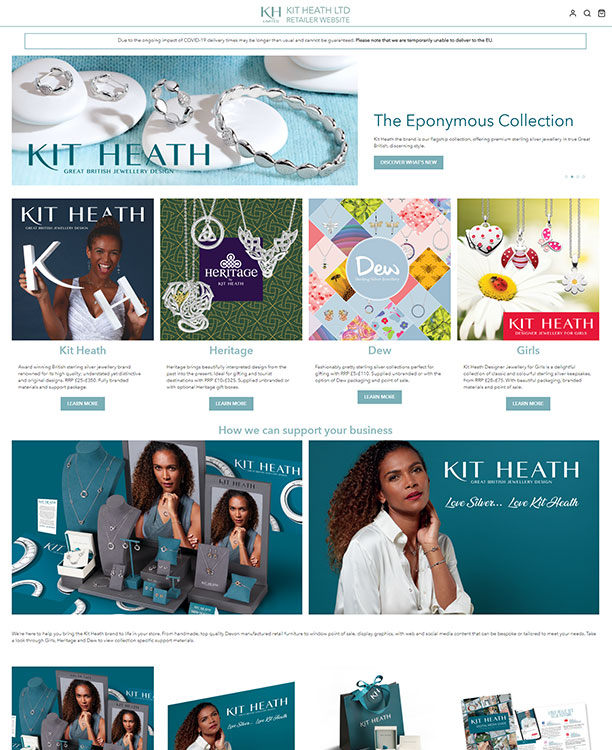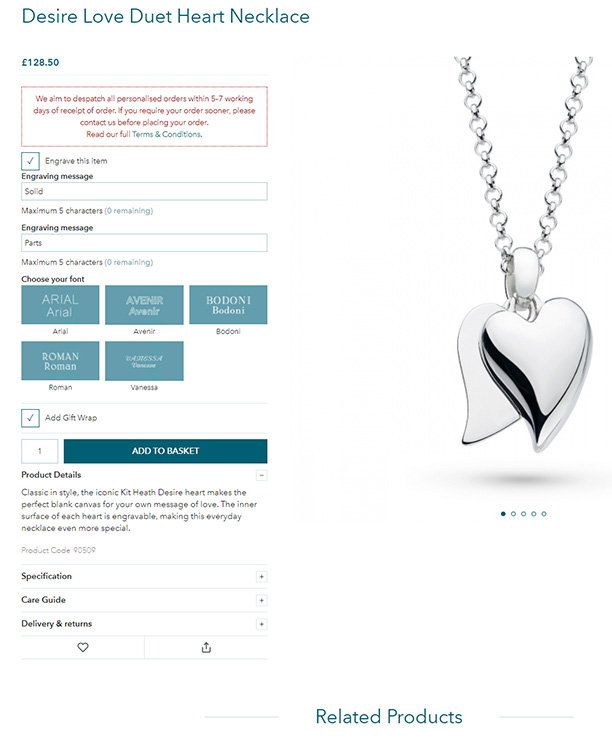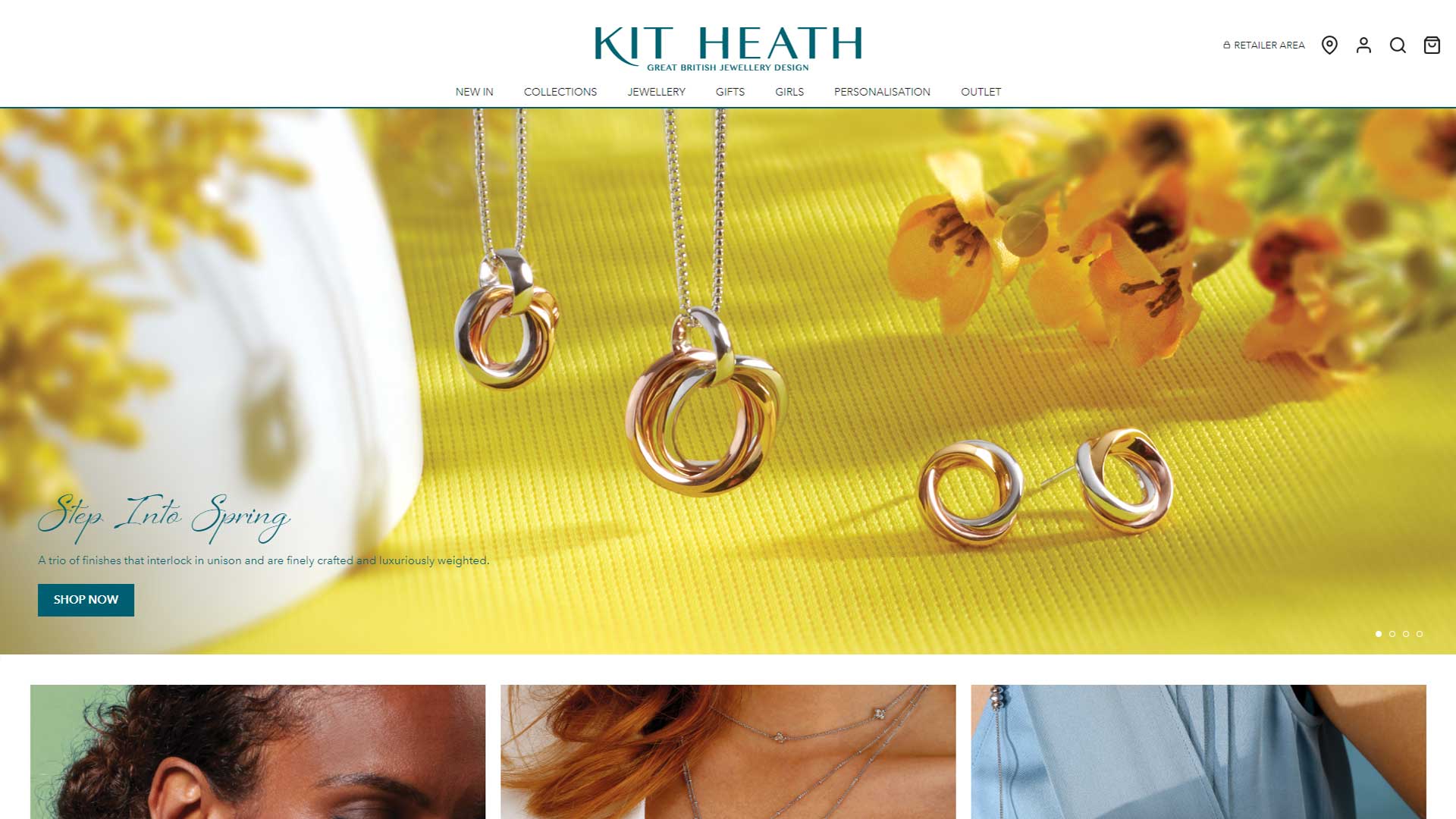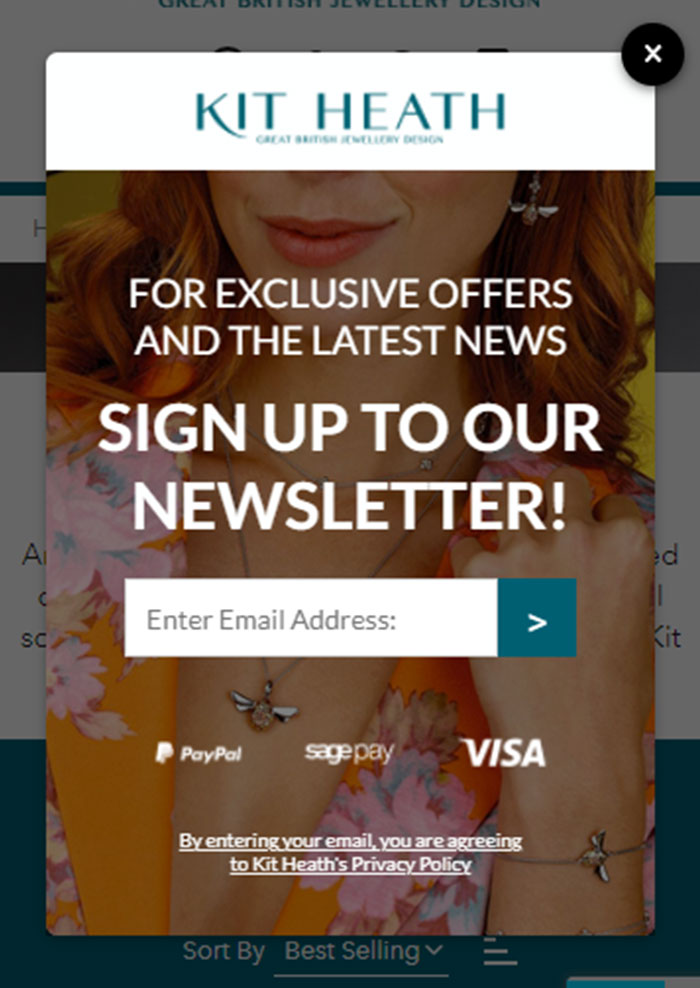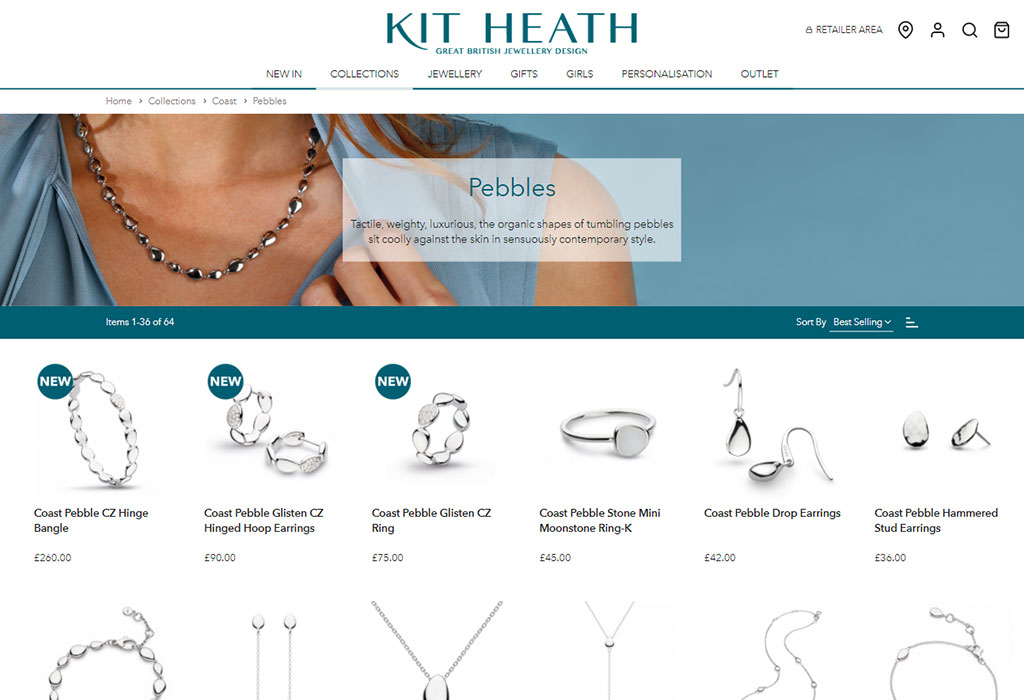 If you have a query or project in mind, drop by. The coffee's always on or give us a call on 07530 075454