Kevin Nicholson Photography
Kevin Nicholson is a professional Devon photographer, mainly covering the South West and London. Kevin has worked in a great range of areas within the photography sector, but is best known for his award winning high quality editorial and product photography and portrait shots. Kevin also works with a number of clients of magazine shoots, working directly with art directors and designers.
Gold Coast Media developed and manage kevinnicholson.com, which is built using a custom design in Drupal in order to allow Kevin to easily upload new photos to the website, using an automated script that regenerates the category pages automatically when new images are uploaded.
This photography web site is built in Drupal to a specific design set provided by the client allowing the client to add and remove images online and to re-order images and create and edit service categories. Drupal is a great OpenSource system for this style of site, providing clients with flexibility and security as well as the ability to easily manage and control their own site.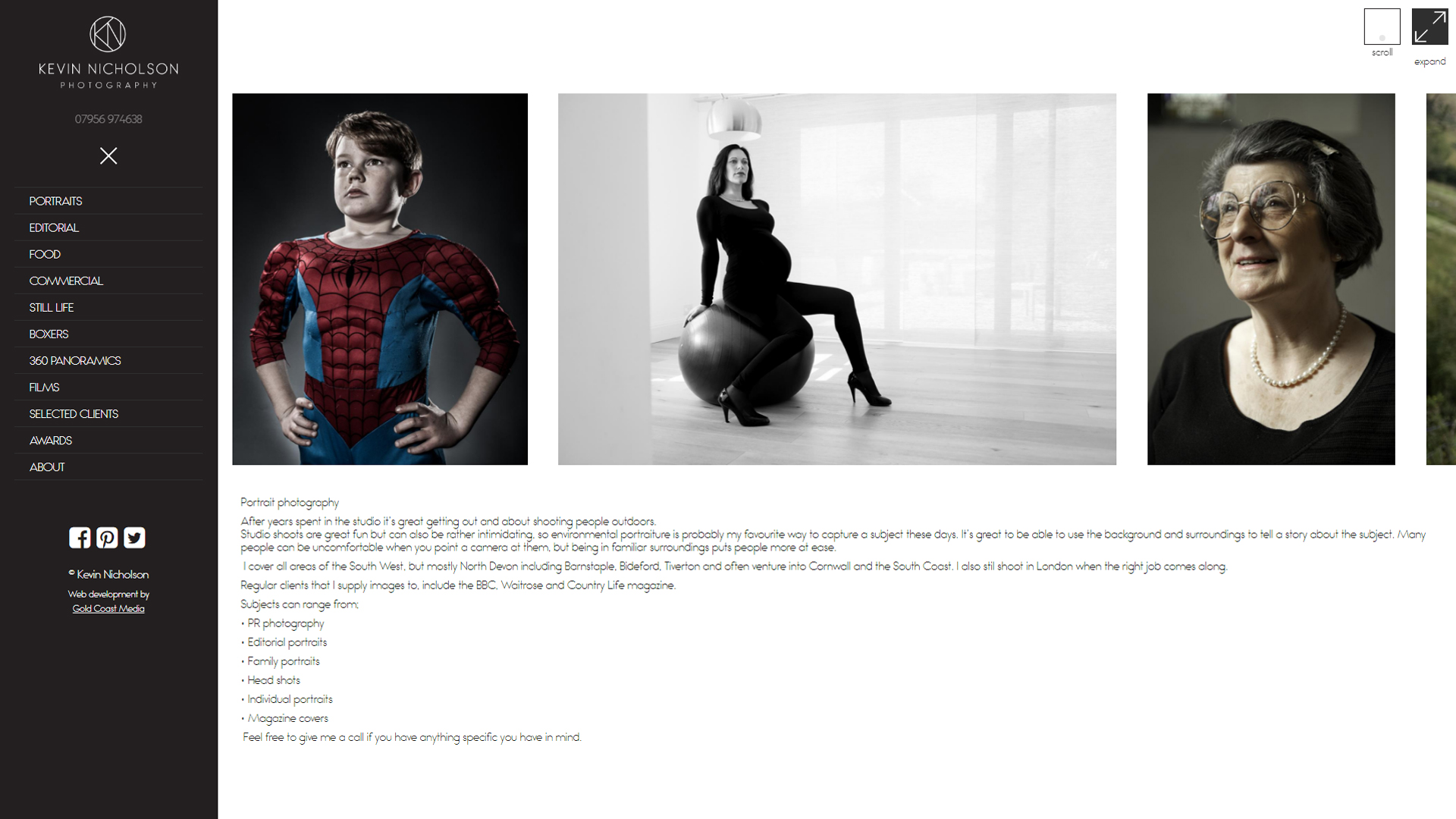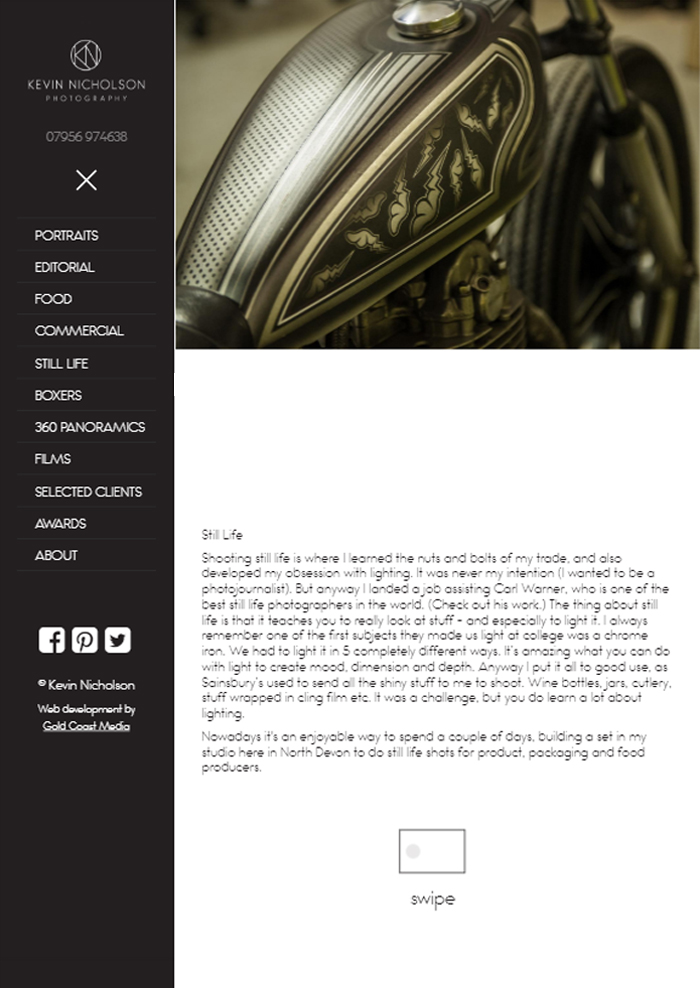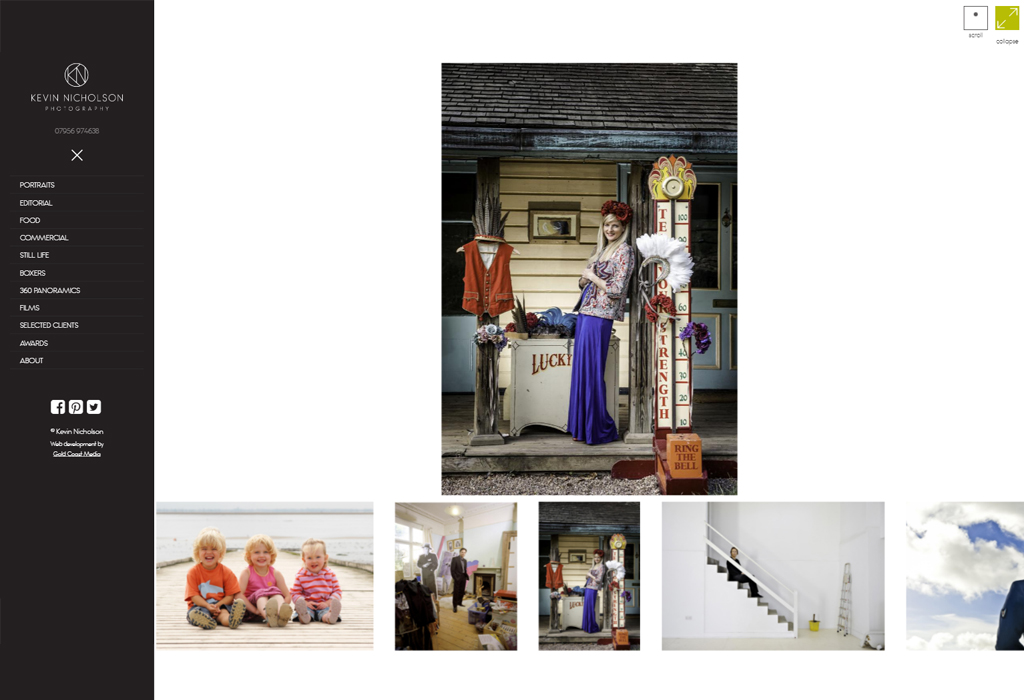 If you have a query or project in mind, drop by. The coffee's always on or give us a call on 07530 075454