Saints Funeral Services
Saints Funeral Services asked Gold Coast Media to provide the business with an easy-to-use CMS system and a web design that was respectful and respective to the potential clients. The need for a sympathetic and compassionate design was paramount, with a significant amount of attention to detail placed in the aesthetic of this site. Given the nature of the service, the design had to appeal to potential customers and yet be respective of the obvious position that they would be in. The design required a very obvious navigation system that is provided information on the services provided as well as access to help and information relating to funeral services.
The style of the design was intended to be simplistic and obvious, given the nature of the funeral directors service, the website has to appeal in a sympathetic manner providing full information in an easy to access system. Not only did the design have to portray the services provided, but also information for those that have never planned or paid for a funeral service. The Saints Funeral Services website is built in the Drupal platform and allows the business owner to update content through any web browser. The system is flexible and simple to use, perfect if you are looking for an easy-to-use system that can be accessed directly on the web.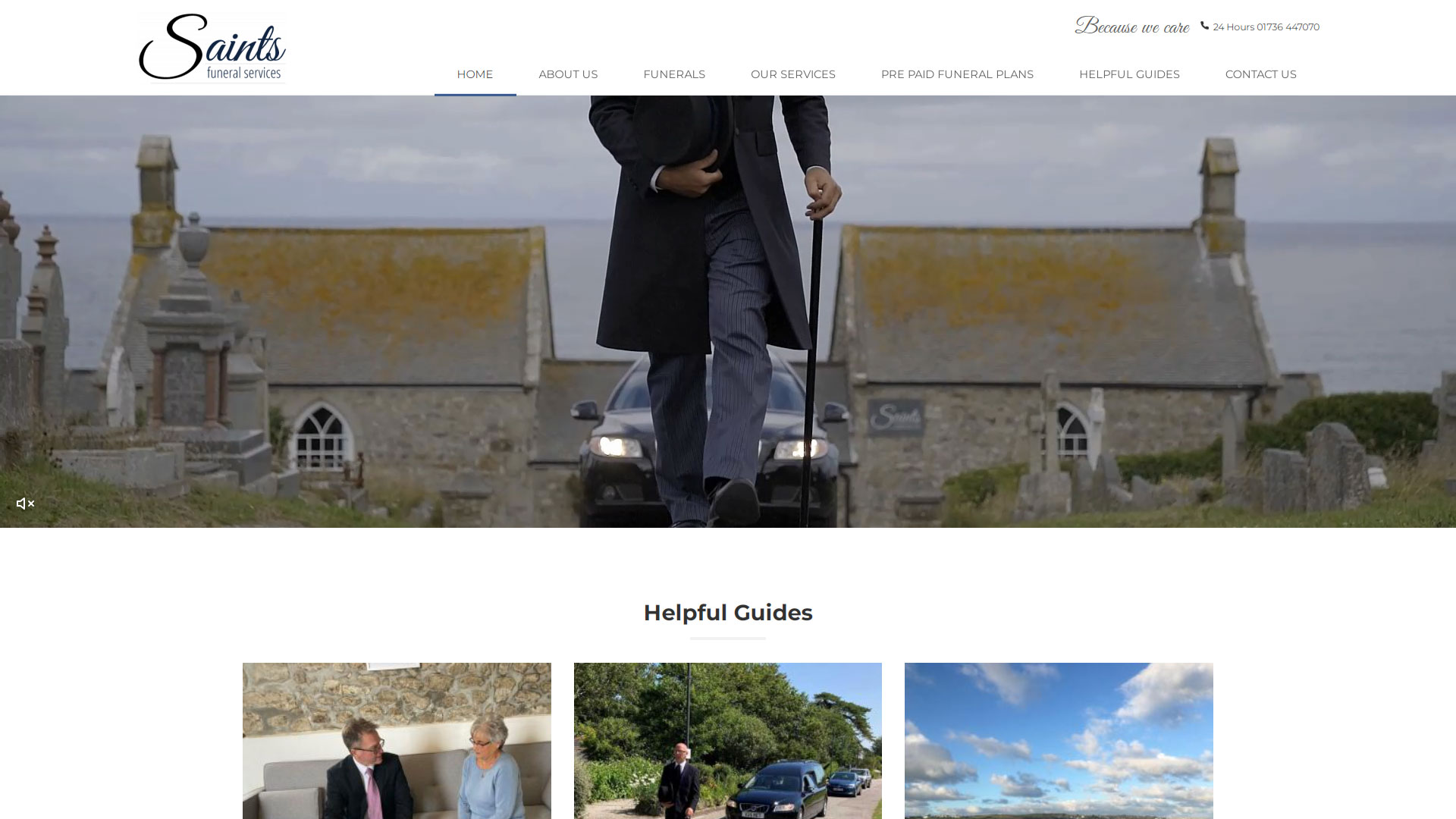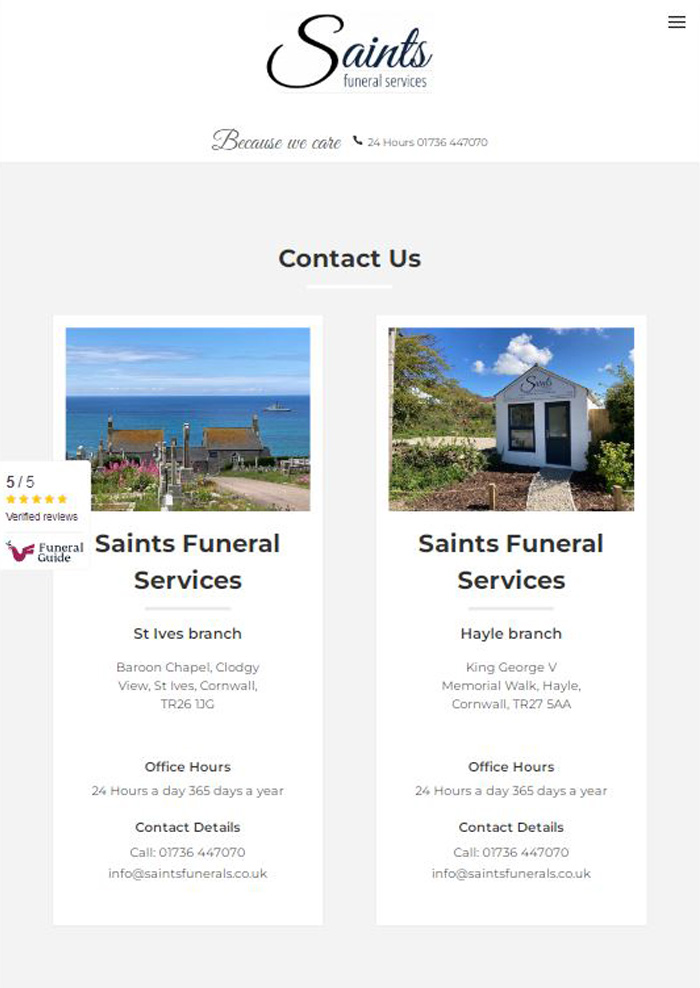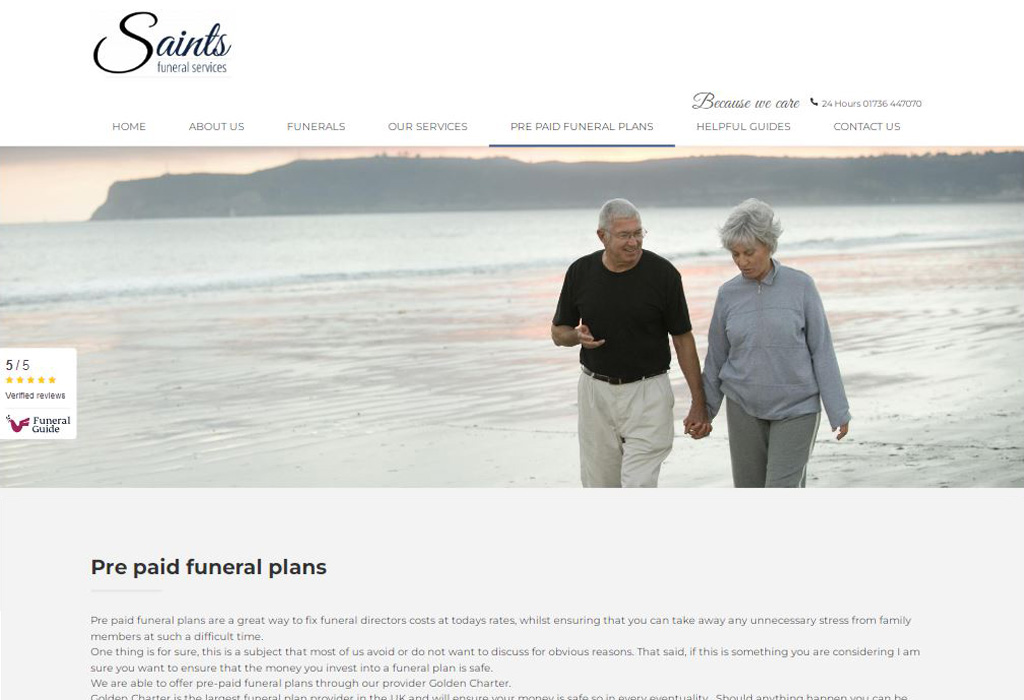 If you have a query or project in mind, drop by. The coffee's always on or give us a call on 07530 075454