AB Linear - Engineering Website Design
AB Linear is a local company that specialises in ballscrew repairs, spindle repair and the supply of new spindles and ballscrews. Gold Coast Media has worked with the owner of AB Linear through another venture for several years and have recently upgraded their corporate web site to a new, mobile friendly site, based on the Drupal platform. The site is responsive, it is easy to administer individual pages through the site navigation system and offers an SEO friendly base for developing and growing their online business.
You may not be familiar with ballscrews but they are a fundamental component of machinery, including robots, that manufacture the everyday products that we consume. The ball screw repair industry is well established as is AB Linear, it takes years of experience and technical knowledge to provide this complex service and AB Linear has evolved to become a trusted partner for many companies both in the UK and world wide.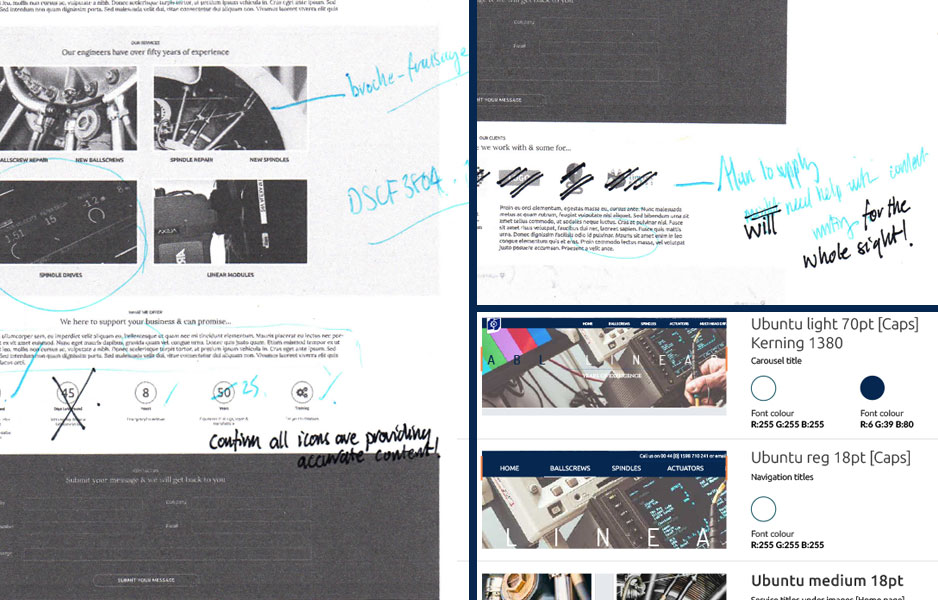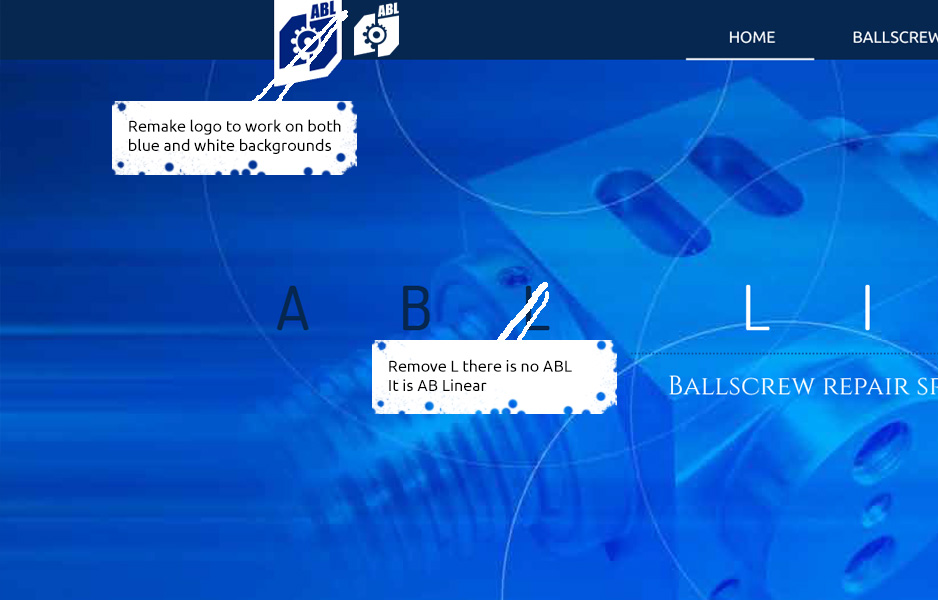 The web site developed by Gold Coast Media reflects the heritage of the business whilst moving the online element forward. There is an easy to use navigational system that leads to pages with clear and concise information. In the pressurised world of machinery repair, customers need to get to the relevant information quickly and for that information to be clear and relevant. Gold Coast Media also provided a full copy-writing service for the development of the web site including meeting the owner, dictating content and creating copy that reflects the character of the business and the web site.
The result is a web site that has a great design, consistent branding, colours, clear fonts and relevant and succinct copy throughout. Obvious calls to action, great images, easy to find and use contact details and a great aesthetic. AB Linear is an example of a business that moves with the times, adopting new technologies and concepts and this is reflected within their web site.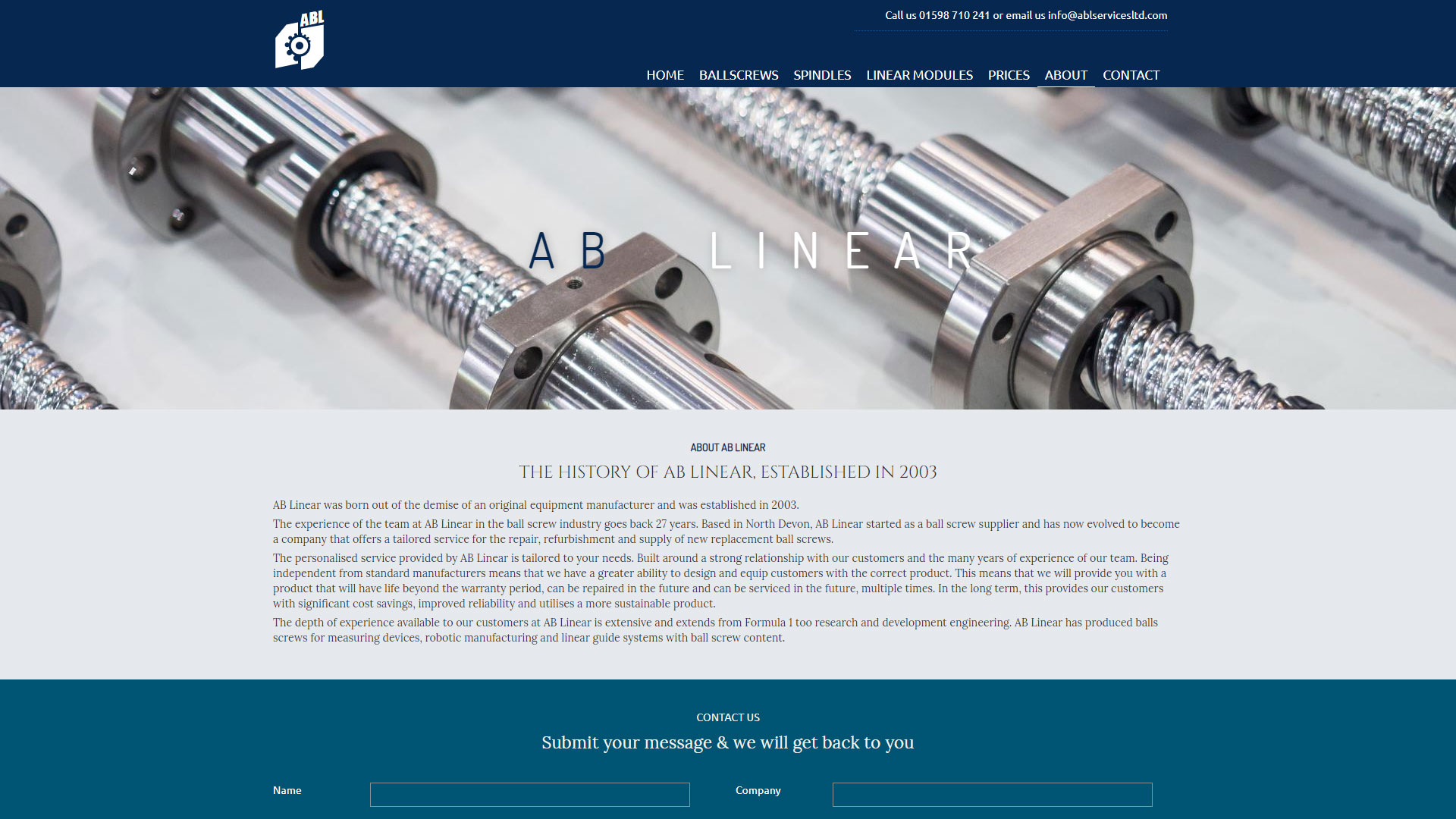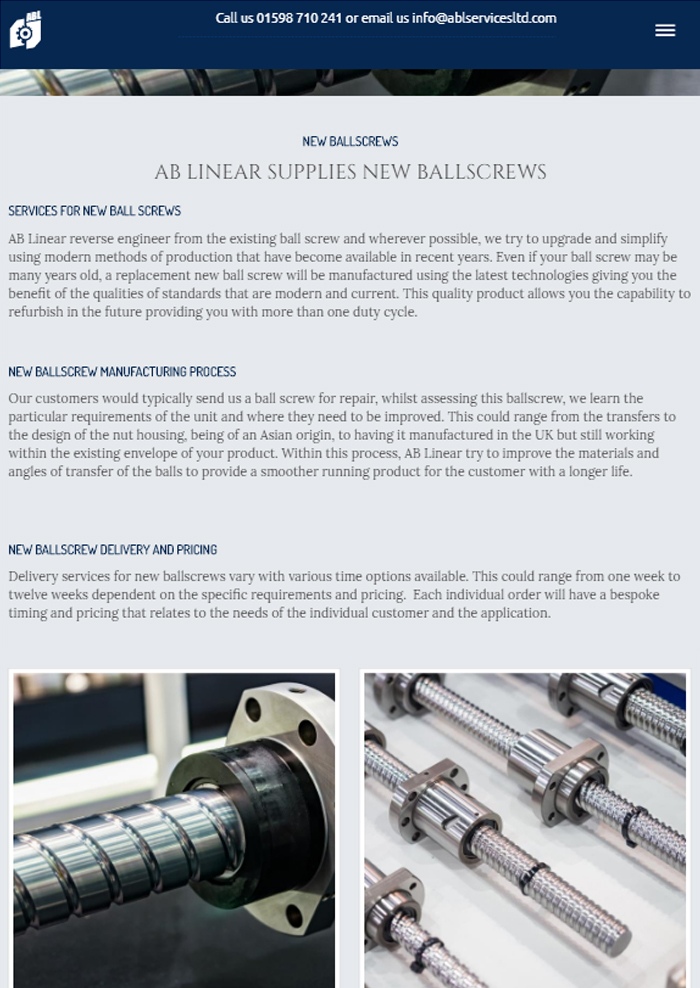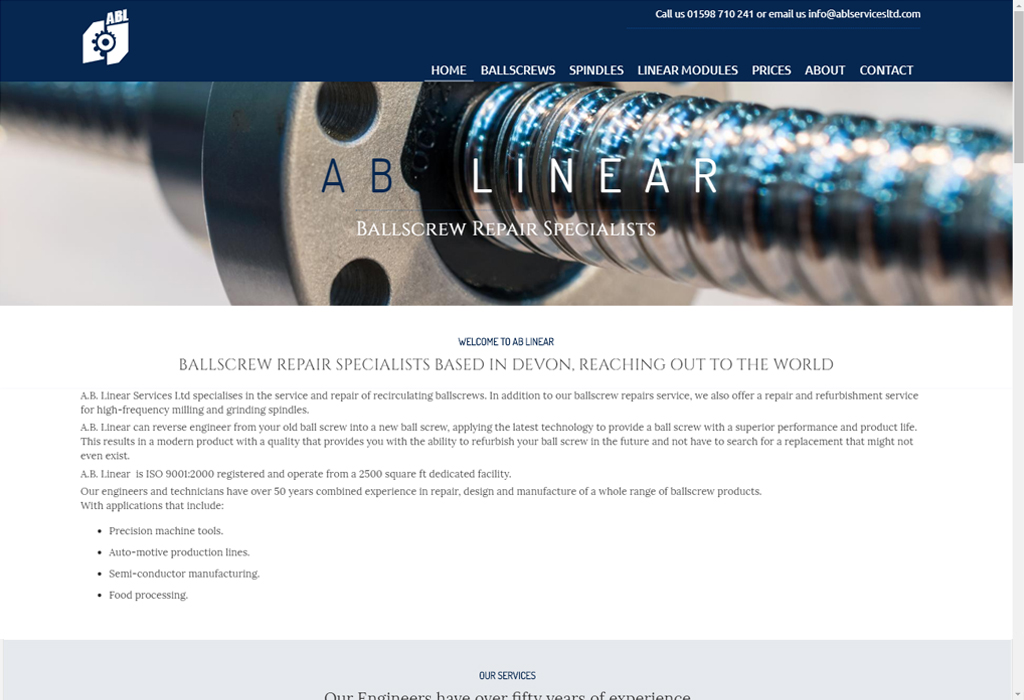 If you have a query or project in mind, drop by. The coffee's always on or give us a call on 07530 075454