Ardosia Slate
Ardosia Slate are one of our oldest clients and have been working with Gold Coast Media for over ten years. During that period, we have built up a relationship of trust, working together to evolve the online presence of Ardosia Slate into an industry leader.
Ardosia Slate is based at Gunn, a few miles outside of Barnstaple in North Devon in a, rural enterprise park, in beautiful countryside. The company is well known in the local area, supplying a range of top quality slate at prices that are very competitive, given the high quality of the products that Ardosia Slate make. Local home owners and business owners use Ardosia Slate because they have gained an outstanding reputation for price, quality and delivery, transferring that onto the web and expanding the business reach is the task that Gold Coast Media has undertaken for Ardosia Slate.
The company website has continuously evolved and will evolve further with a new ecommerce based site in the pipeline. The site has developed to promote the diverse and constantly expanding product range and the quality of the products produced. The gallery area is a favourite with clients as they can see the wide range of products and styles that Ardosia Slate can make.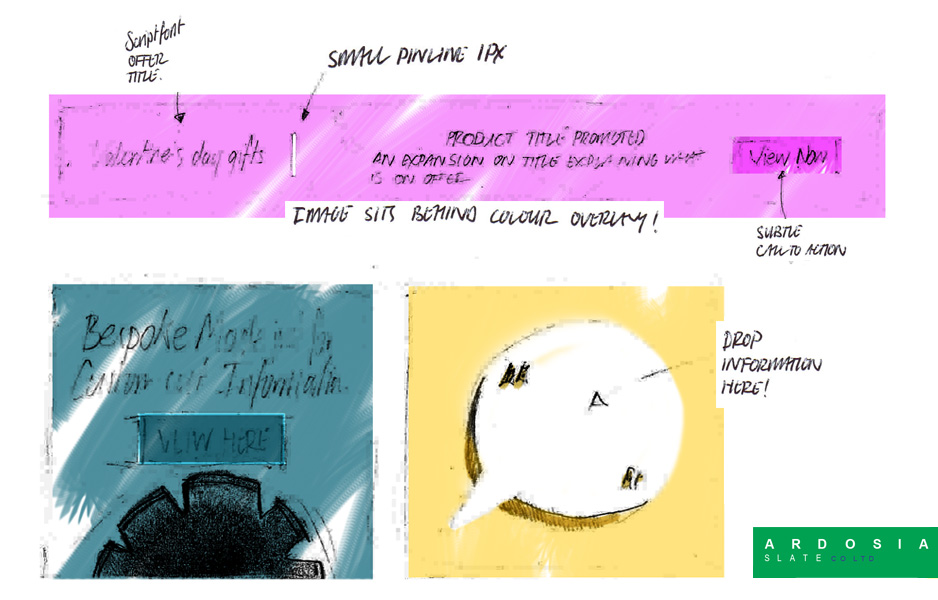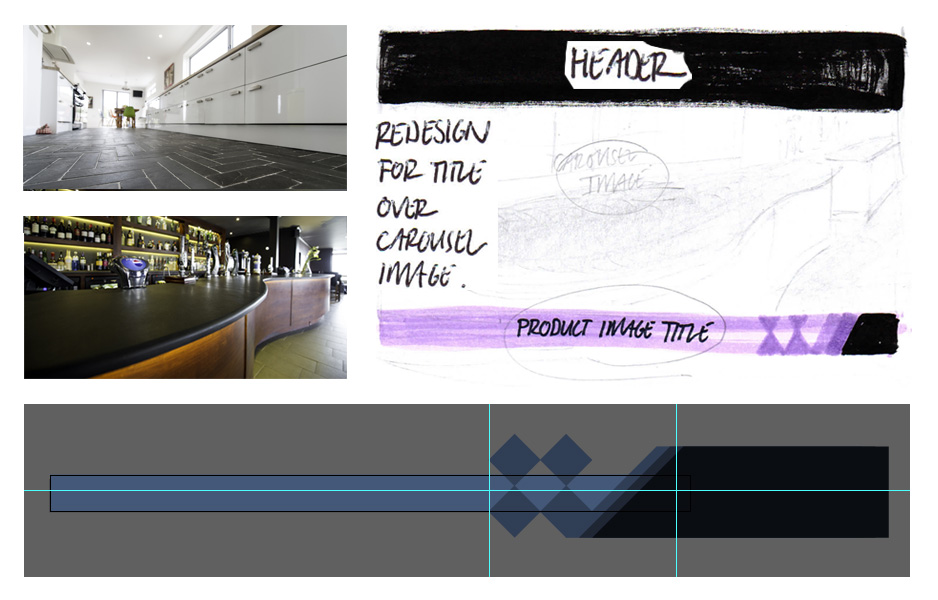 A great example of this is the huge range of different styles within the slate sink surrounds gallery and product pages. Over the years, many of Ardosia Slate's domestic clients have sent in images of their sink surrounds so that they can be displayed on the gallery. This provides the customers with a real visualisation of a range of styles that can be made and how versatile Ardosia Slate is in the manufacture of sink surrounds.
Similarly, the flooring gallery shows the wide difference in the range of flooring produced and the difference between the tiles, paving and slate flagstones that you can purchase from Ardosia. The idea is that customers supply images of the products in place, avoiding the staged photo shoots so that prospective clients are given a real idea of how the flooring will look in their property or garden.
Ardosia now makes a large range of slate hearths for open fires and wood burners. Being based in Devon, multi-fuel stoves are now commonplace as they fit in with traditional cottage designs and are more efficient than open fires. Ardosia can make fire hearths of any shape or size and offers a bespoke service if you are looking for a hearth to fit the specific dimensions of your property.
As the online presence of Ardosia Slate has expanded, so has the product range and the demand for evermore complex products. In addition to slate flooring there has been a significant increase in demand for other slate products for the garden as this material is ideal for a range of features including slate patio slabs, lawn edging, and cobbles for the patio. There is also a significant and growing demand for similar products in other materials such as limestone and granite..
The Ardosia Slate website is built on the Drupal platform, favoured by Gold Coast Media as it provides our business clients with a system that is technically superior and easier to use than virtually anything else available. The power of Drupal comes in its flexibility, it can be used for both simple and complex websites, is backed by thousands of developers worldwide and is OpenSource. This is incredibly important for business owners, there are significant risks involved in buying and building web sites in code systems that are not OpenSource, if you want to know why, give the team at Gold Coast Media a call!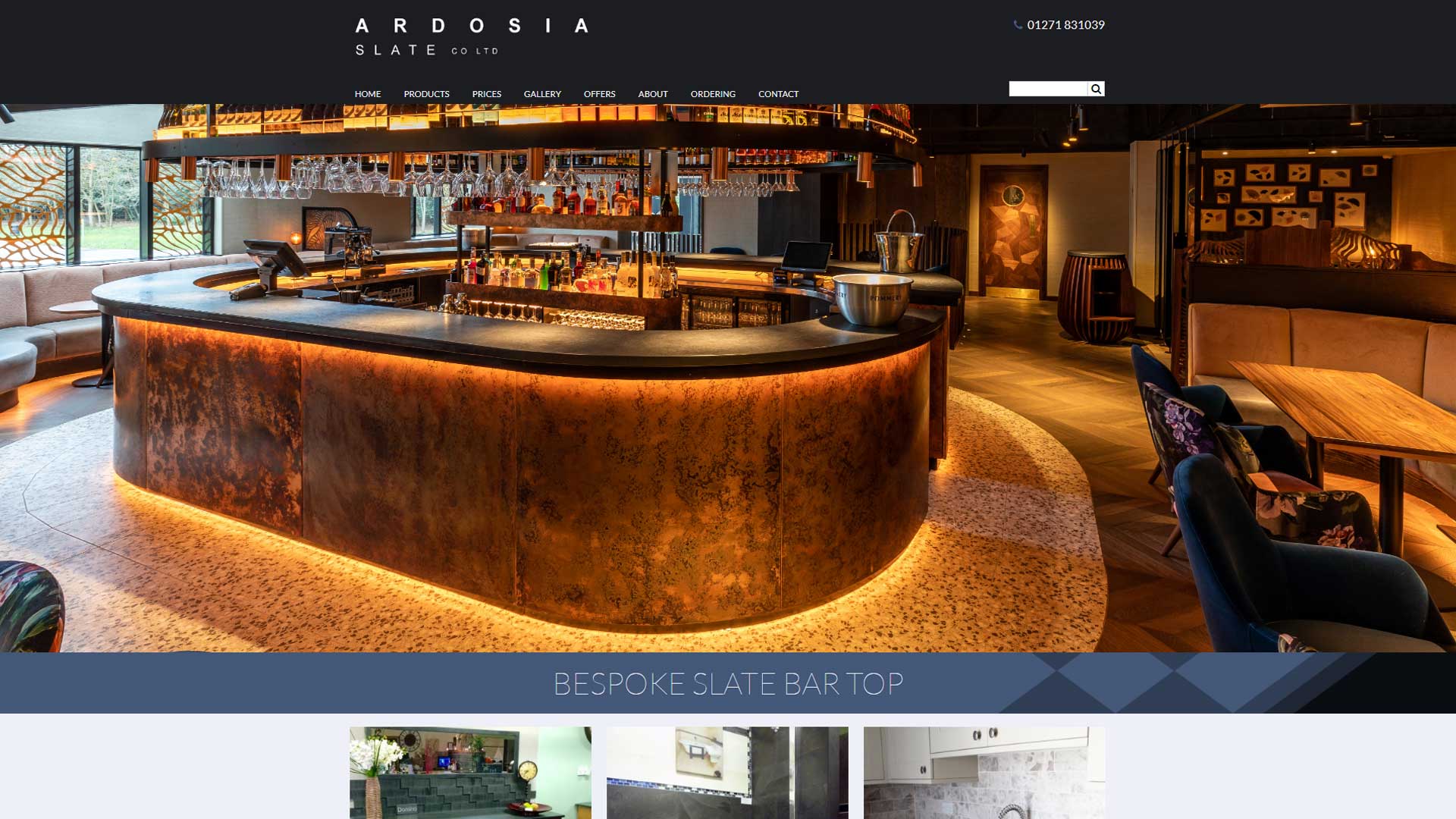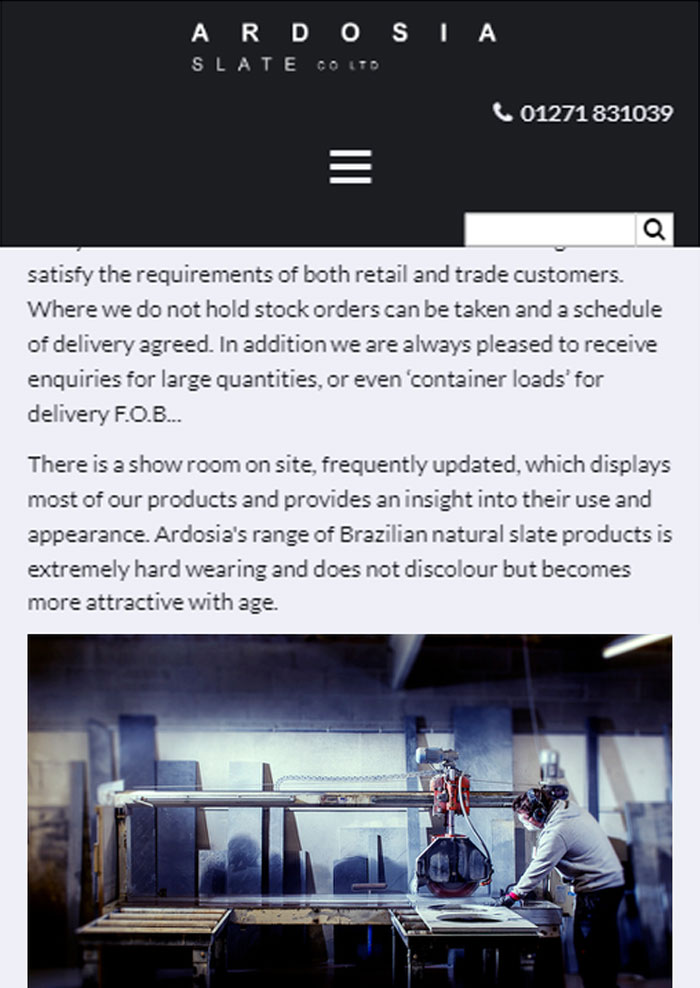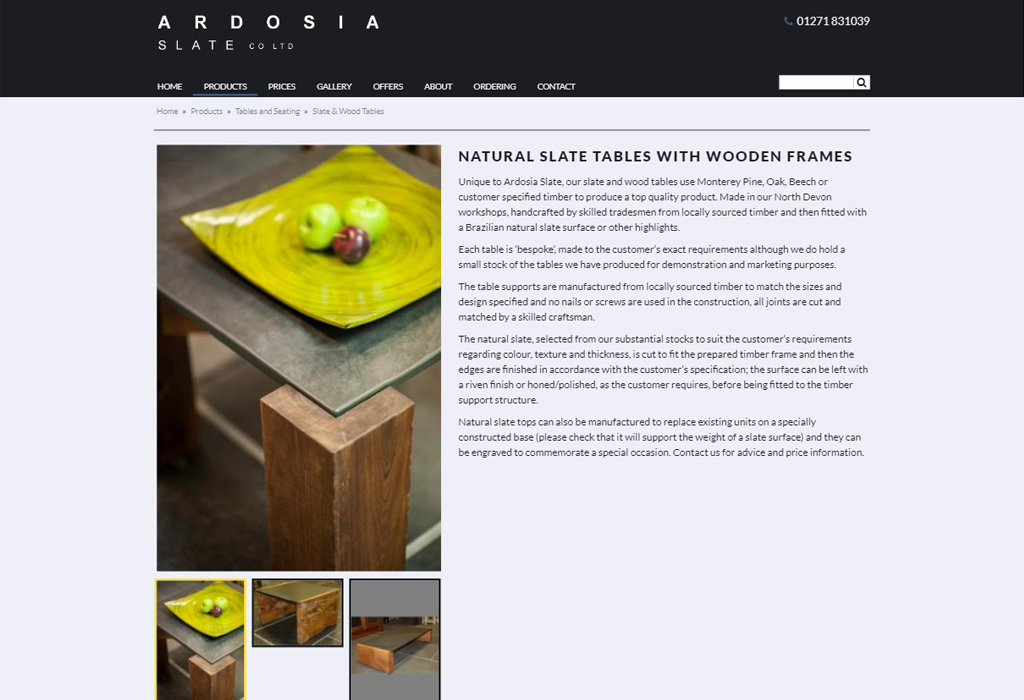 If you have a query or project in mind, drop by. The coffee's always on or give us a call on 07530 075454