Appledore Book Festival
The team at the Appledore Book Festival approached Gold Coast Media to redesign their current website which promotes their annual book festival that takes place annually in September in the beautiful fishing and seaside village of Appledore, North Devon. The Appledore Book Festival is one of Devon's cultural highlights of the calendar year, celebrating all things literature and featuring presentations from authors, illustrators, presenters, poets, screenwriters and actors.
Gold Coast Media have been proud to support Appledore Book Festival in building and adapting their website during these testing times. We feel that the team at Appledore Book Festival were inspirational in adapting to the coronavirus pandemic and continuing to hold the festival. Adapting the traditional model of holding events in local venues around the coastal village of Appledore to creating a new drive-in socially distanced festival - the first of its kind in the UK.
It is important to not only showcase the Appledore Book Festival event online but also extremely important for the team to be able to change their web site content on a regular basis as and when new content is needed. This encompasses changing the guest line up, promotions such as announcing new headliners, alterations to the event itself and changing images that capture the vibrancy of the festival.
In terms of reaching out and engaging with a relevant audience, the ability for the people visiting the website to be able to book tickets for the individual events is of paramount importance. The Appledore Book Festival is a long-term annual event that dates back to 2006 and also offers individuals the capability to become a Friend of the Festival with incentives such as priority booking and regular newsletters.
Gold Coast Media have built the new Appledore Book Festival website on the Open Source Drupal platform. This has clear advantages over other CMS based platforms such as Wordpress for our clients. The ease in which content can be edited, added or removed is superior and creates efficiencies for our clients in web site administration. The site is hosted on our own server offering great speeds and security which is another advantage of Drupal over alternatives.
If you are interested in the Appledore Book Festival, why not head over to their website and view the amazing line up of guest authors that will be presenting this year. One of the finest annual cultural events is here in North Devon and Gold Coast Media are proud to support such a great event and a fantastic team of volunteers behind the event.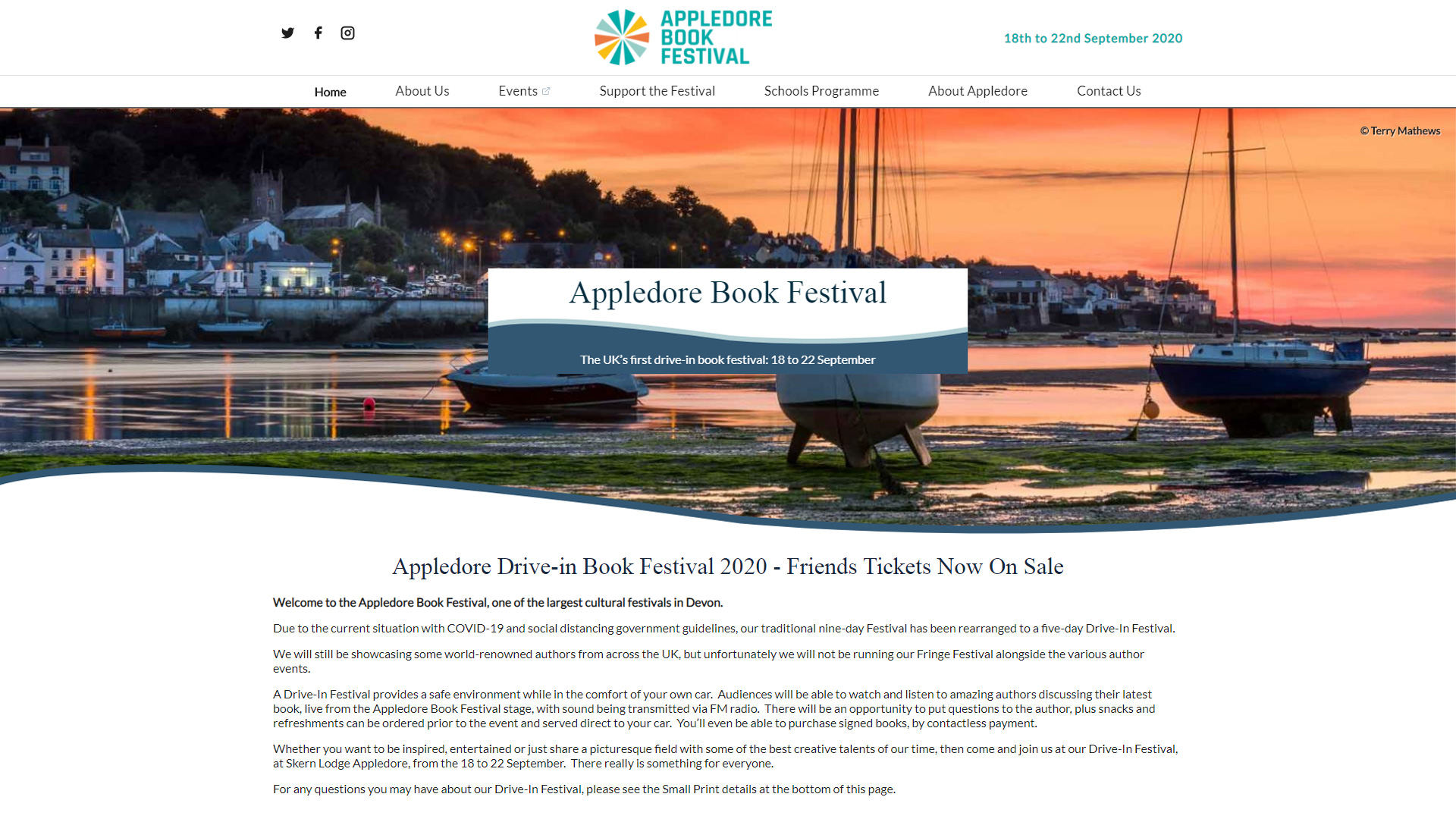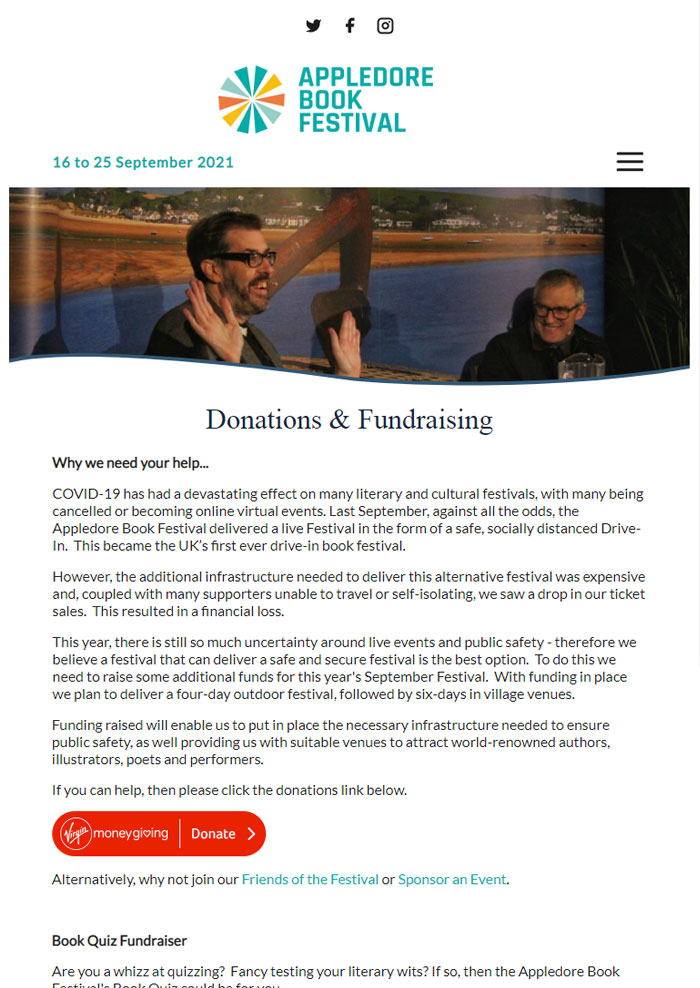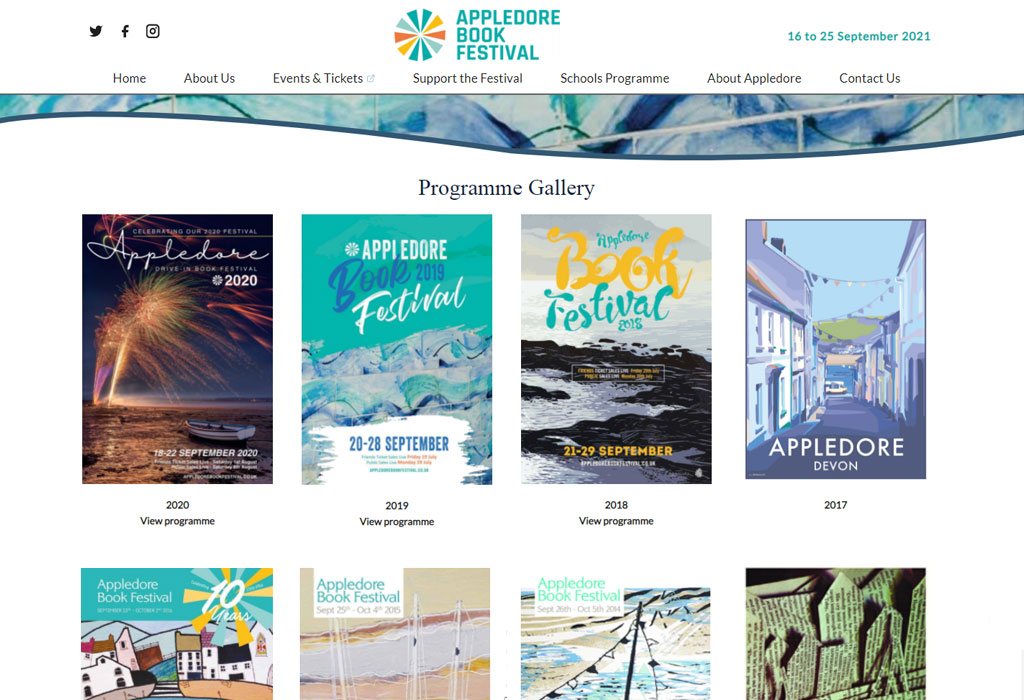 If you have a query or project in mind, drop by. The coffee's always on or give us a call on 07530 075454