Pickwell Manor
Pickwell Manor is a complex of beautiful self catering holiday apartments in North Devon, providing a number of on-site facilities and activities. The management team approached Gold Coast Media in order to develop a digital version of their "Welcome Pack" which was previously provided to visitors in printed form. The brief provided by Pickwell Manor was to provide an easy-to-use Welcome Pack that remained cost-effective, environmentally friendly and could easily be updated and expanded upon in the future.
We suggested a custom developed Android app that would run on tablets as this hit all requirements and over time could be improved and expanded to allow a number of additional interactive features that we suggested to Pickwell Manor but are yet to be implemented at either the Manor or in the app - and sorry, but we won't be telling you what those suggestions are until they've been added to the app!
The content within the developed app includes local information on things to do, places to eat and family days out, as well as providing emergency information and important details about what's available within the grounds of the Manor. Because the app is developed for Android and follows Google's "Material" design philosophy, it is easy to use and easily recognisable to anybody that has picked up a phone or tablet before.
In fact, even those people that haven't had much interaction with Android's operating system before still find the app easy to use, because we "locked" the tablet down so that the only available app is the Pickwell Manor app. This means that parents can safely hand the tablet to their children with the reassurance that they won't be accessing anything other than the information about Pickwell Manor. It also means that those people with less knowledge can't get "lost" in the operating system as they won't ever get to see it. 
Following the initial development and roll-out of the Android app onto ten 7 inch tablets, there have already been a number of additions and refinements to the content. For example, once Pickwell Manor started offering e-bikes, Gold Coast Media added the information to the tablets so that people knew about the bikes, how much they are to hire and suggested placed to visit.
Whilst we did not design the Pickwell Manor website, we did take the design cues, logo, fonts and colour scheme from the site, as we are very aware of how important it is to maintain a cohesive and recognisable design across all literature. So anybody that has visited the website will associate the app with the website and vice versa.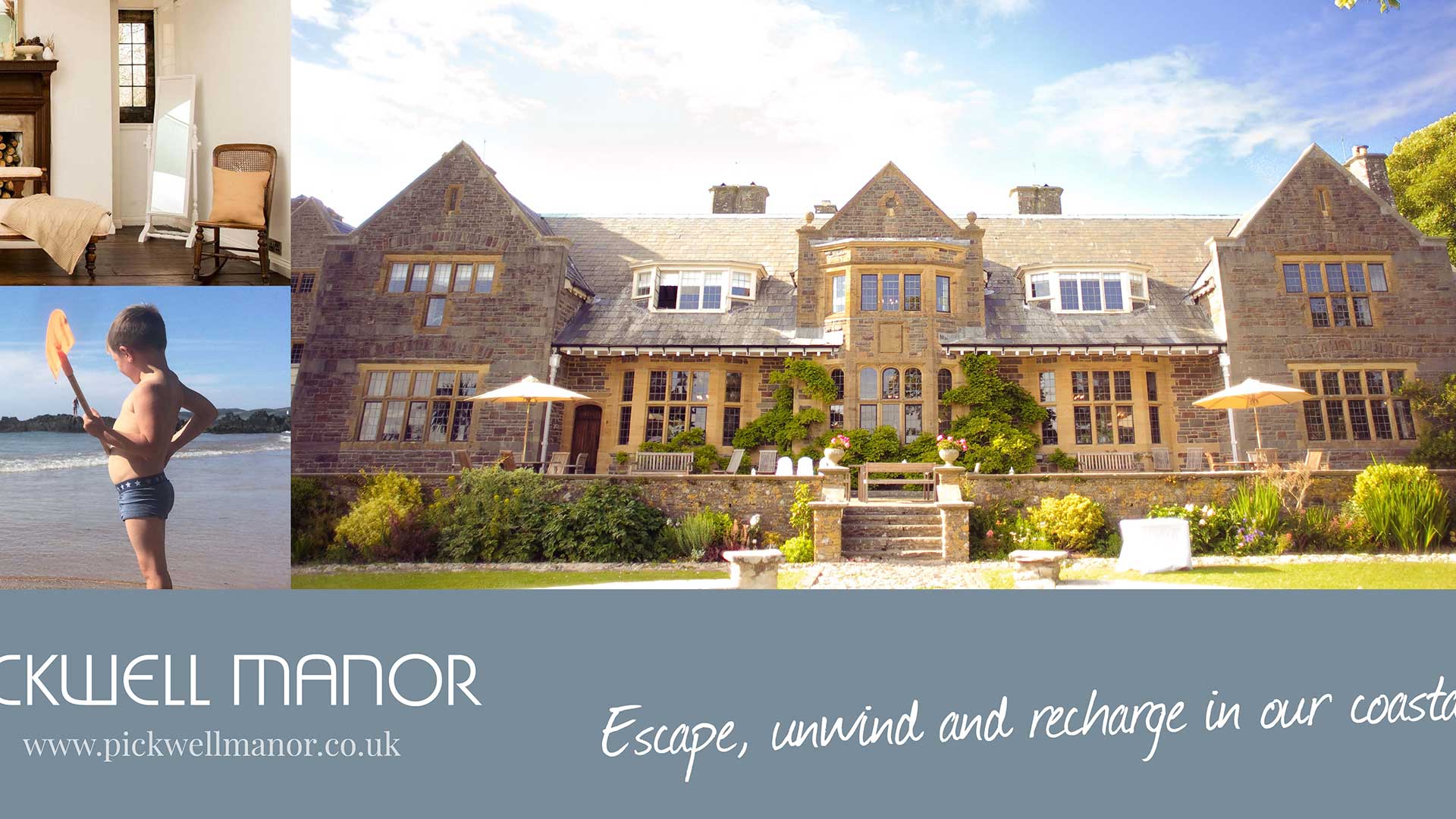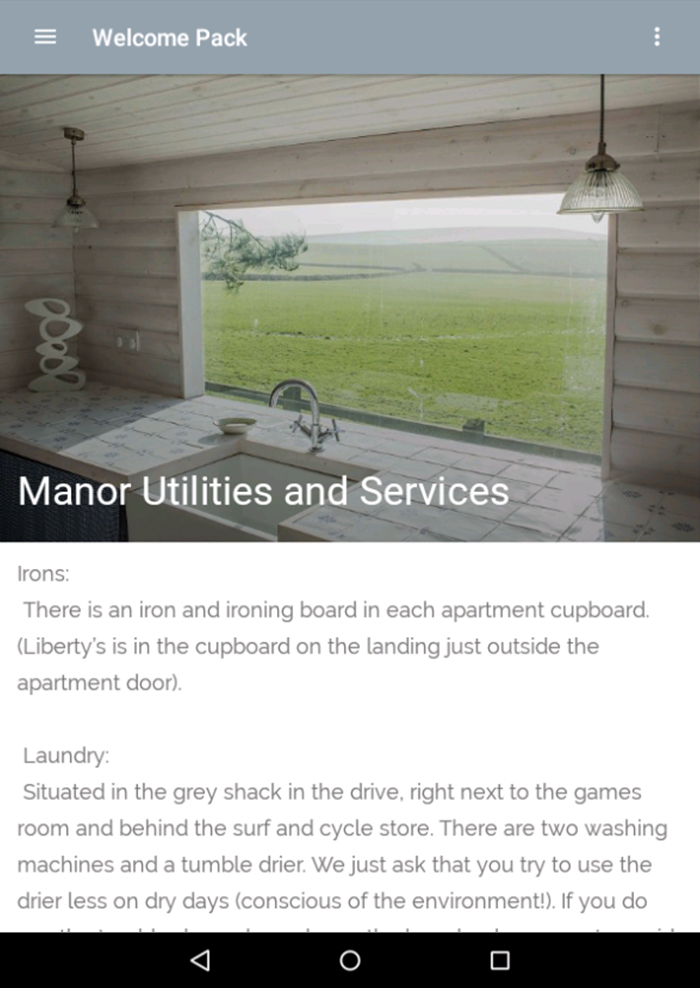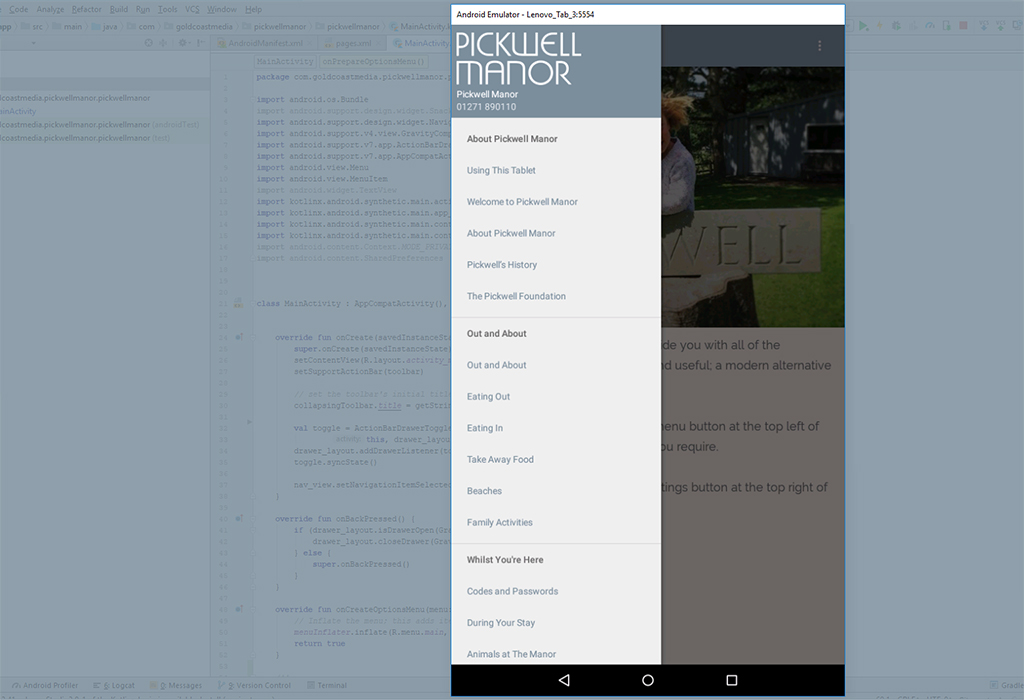 If you have a query or project in mind, drop by. The coffee's always on or give us a call on 01271 815024