Nalu
Nalu is a highly unique brand that combines the surfing and snowboarding cultures with jewellery and a strong conservation message. Nalu Beads is born out of North Devon, unique glass beads based on beaches and surf breaks that are combined to make your own and highly personalised custom bracelet. Each bead is made from Murano glass with a design that reflects the break. They are combined onto a special Nalu bracelet and are completely changeable providing customers with a funky, fun and inter changeable jewellery collection.
The Nalu range has evolved over the years to include beaches and breaks across the globe along with a new snow range reflecting varying, popular locations for snow sports. There is a new silver collection to add more value to the jewellery with precious metals and you can also buy a custom made bracelet built to exactly what you cant.  The Nalu ethos is also highly conservation aware, there are several beads in the charity collections that help support a wide range of charities, usually based around the sea and the sport of surfing and sea wild life. The Nalu web site design and construction reflects this ethos throughout, clean and easy to navigate and purchase with a number of custom modules. One of these Magento Modules allows customers to create their own unique piece of jewellery choosing their own beads, thongs and fasteners. This functionality allows Nalu to ensure that their customers jewellery is unique to them, protecting and growing the brand. The Nalu web side is designed and built in the Magento ecommerce platformn by Gold Coast Media.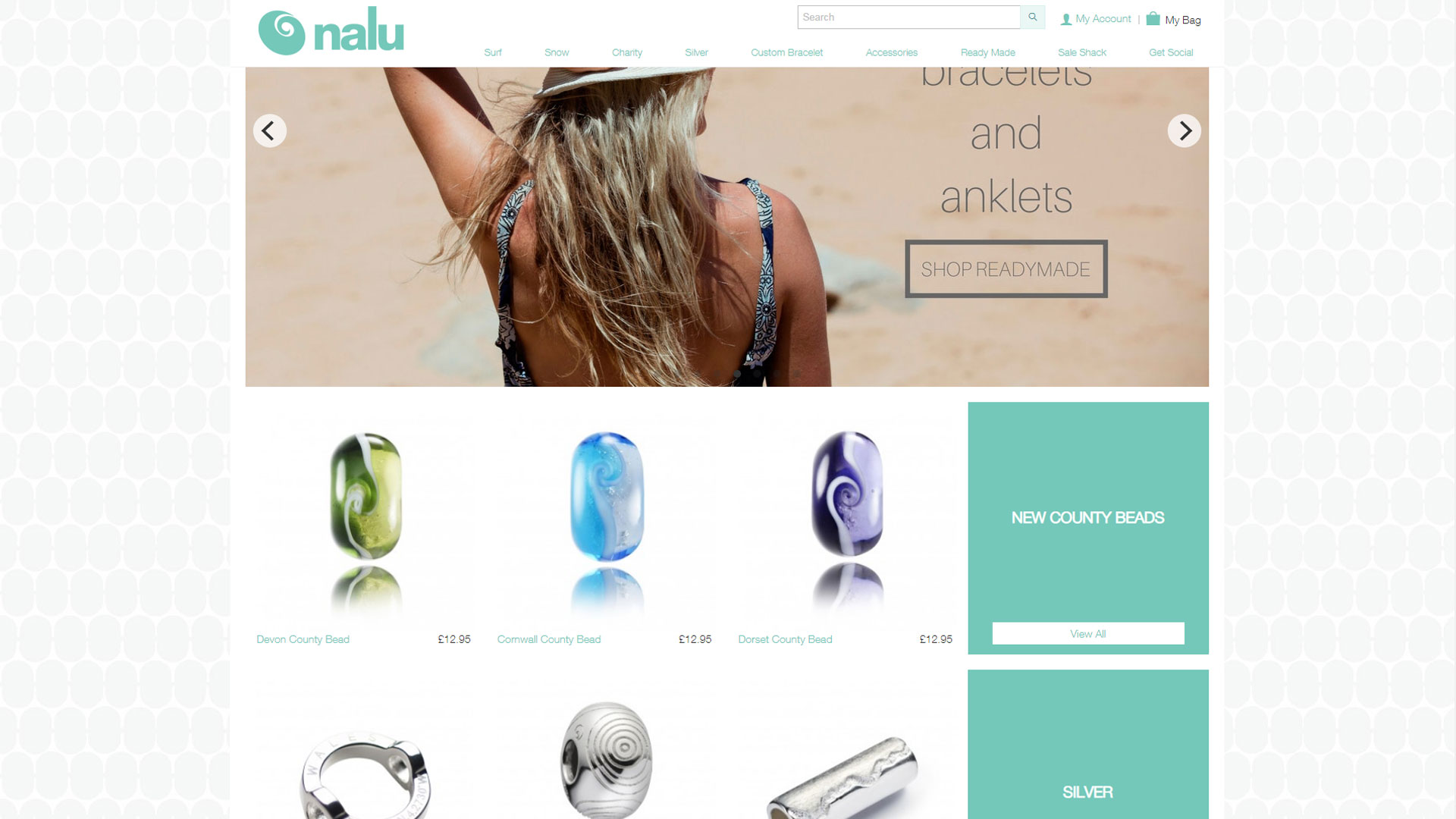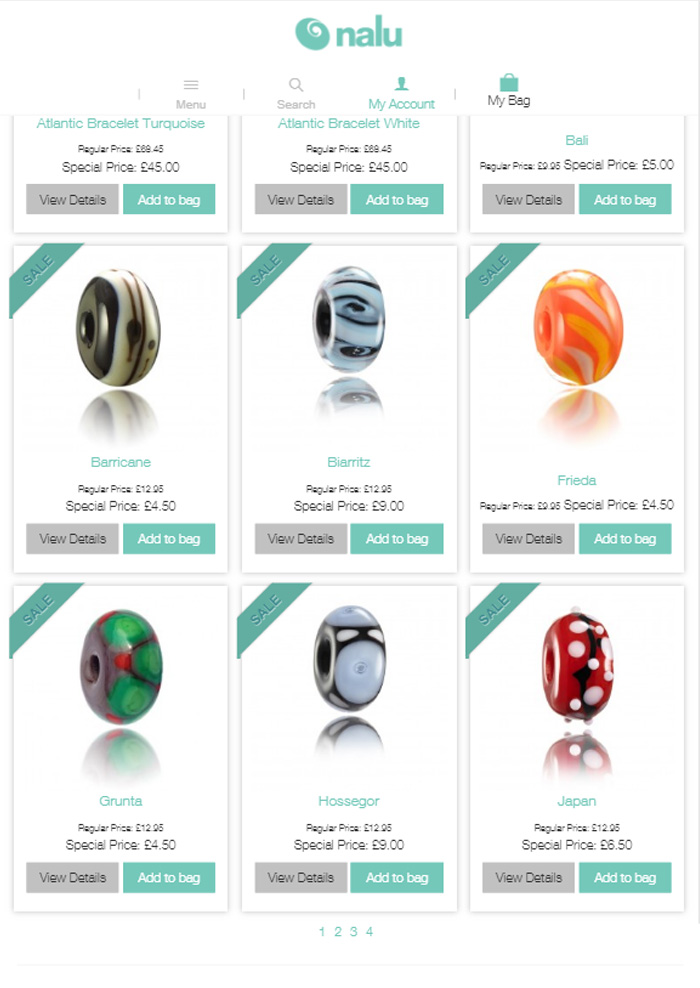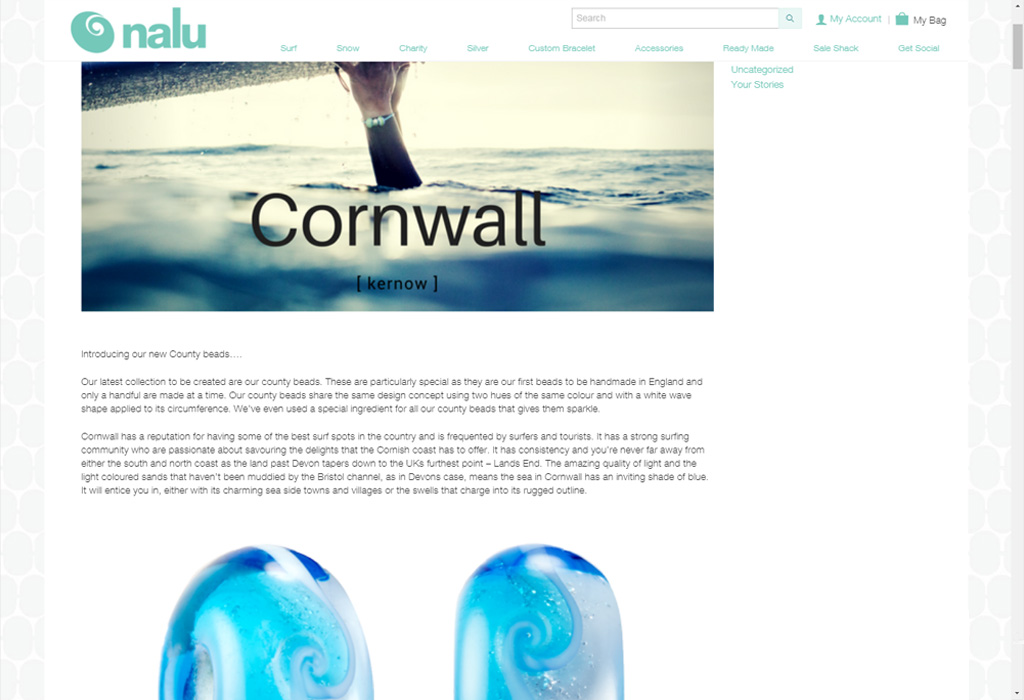 GCM provided a highly professional design and build service for our new website. They quickly got to grips with the brief and were always respectful and sensitive to our brand which was really important to us.
The Magento platform they recommended has provided the flexibility we needed for our web shop and enabled us to regularly update and edit the website ourselves. It's a complex, ever changing platform but it offers all the functions we need and GCM are there to support us if we need back up.
They executed the work to the highest standards, delivered on time and stuck to the quote. Plus they are nice blokes!
If you have a query or project in mind, drop by. The coffee's always on or give us a call on 01271 815024